15 juin 2019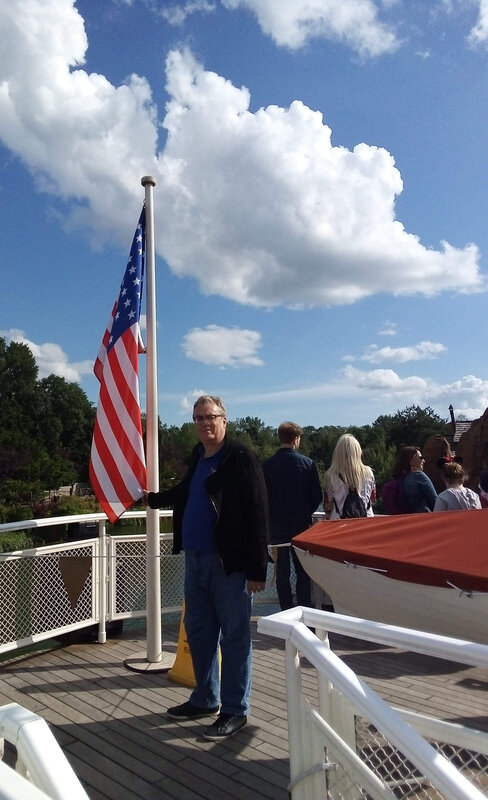 La voie de Miami vous souhaite d'or et déjà de bonnes vacances pour cet été, Si vous vous rendez en Floride ou à Miami en particulier , nous vous proposons nombre de liens et articles très pratique.
Nous lançons un concours de photos , vous prenez des photos de paysages , insolite en Floride, vous nous les envoyés pour les diffuser. La photo doit indiquer le nom de l'auteur, le lieu et la date de la prise de vue. Soyez nombreux à participer .
Bonnes vacances en Floride. Daniel Noury
The way to Miami wishes you a golden and already a good holiday for this summer, If you go to Florida or Miami in particular, we offer many links and articles very practical.
We are launching a photo contest, taking pictures of landscapes, unusual in Florida, we sent them to broadcast them. The photo must indicate the name of the author, the place and the date of the shooting. Be numerous to participate.
Happy holidays in Florida. Daniel Noury
El camino a Miami te desea unas vacaciones doradas y buenas para este verano. Si vas a Florida o Miami en particular, te ofrecemos muchos enlaces y artículos muy prácticos.
Estamos lanzando un concurso de fotografía, tomando fotos de paisajes, algo inusual en Florida, los enviamos para transmitirlos. La foto debe indicar el nombre del autor, el lugar y la fecha de la toma. Sé numeroso para participar.
Felices fiestas en la Florida.Daniel Noury
05 juin 2019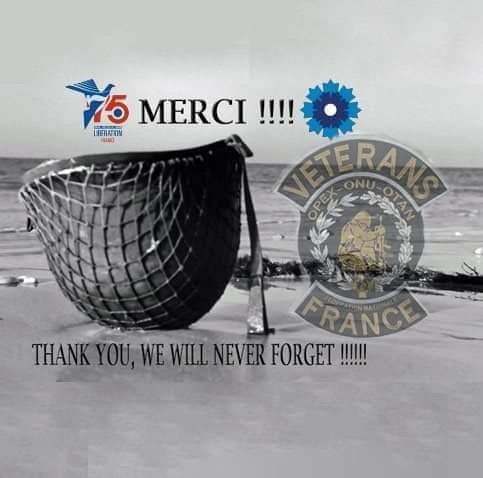 La Voie de Miami commémore aussi l'événement du débarquement, que ce soit à Porstsmouth, Caen, Colleville ont connus le prix du sang, dans un combat dans la fraternité contre le joug nazisme . Ce jour du 6 juin 1944, des milliers d'hommes dans la resilliance et la force ont combattus pour un monde libre , et c'est en quoi que nous devons dire merci et jamais oublié. Remercions avec humanité l'alliance libre. Ces hommes et femmes qui ont combattus l'ont fait pour nous , pour que nous soyons libre .
Un grand merci à nos amis américains, anglais ,polonais , grecs, français ...Qui ont prouvés par le courage que la flamme de la liberté s'est rallumé à nouveau pour ne plus jamais s'éteindre. Les hommes qui ont combattus sont digne d'honneur et de la dignité de la cause méritent tout nos devoirs de mémoire.
The Miami Way also commemorates the landing event, whether in Porstsmouth, Caen, Colleville have experienced the blood prize, in a fight in the fraternity against the yoke of Nazism. On this day of June 6, 1944, thousands of men in resilliance and strength fought for a free world, and that is why we must say thank you and never forgotten. Let us thank with humanity the free alliance. Those men and women who fought for us, for us to be free.
A big thank you to our American friends, English, Polish, Greek, French ... who have proven by the courage that the flame of freedom has reignited again never to die again. The men who fought are worthy of honor and the dignity of the cause deserve all our duties of memory.
El Miami Way también conmemora el evento de desembarco, ya sea en Porstsmouth, Caen, Colleville, que han experimentado el premio de sangre, en una pelea en la fraternidad contra el yugo del nazismo. En este día del 6 de junio de 1944, miles de hombres con resiliencia y fuerza lucharon por un mundo libre, y es por eso que debemos dar las gracias y nunca olvidarnos. Agradecemos a la humanidad la libre alianza. Esos hombres y mujeres que lucharon por nosotros, para que seamos libres.
Muchísimas gracias a nuestros amigos estadounidenses, ingleses, polacos, griegos, franceses ... que han demostrado con el coraje que la llama de la libertad se ha vuelto a encender y que nunca más volverá a morir. Los hombres que lucharon son dignos de honor y la dignidad de la causa merece todos nuestros deberes de memoria.
08 mai 2019
Comme vous le savez, dans quelques semaines nous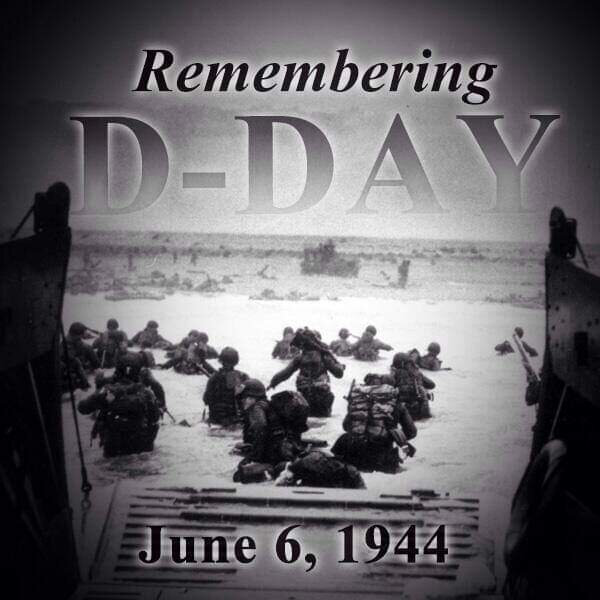 commémorons le Débarquement du 6 juin 1944.

La Voie de Miami attaché à ces événements liant l'amitié franco-americaine et la paix propose de diffuser sur le blog dessin , images que vous auriez en votre possession .Notre façon personnelle de commémorer cet instant

Ce que nous savons c'est que le premier ministre qui présidera la cérémonie internationale. Le président de la république recevra son homologue Donald Trump à la cérémonie franco-américaine au cimetière américain de Colleville-sur-mer. La Chancelière Allemande est attendue

le 75e anniversaire du Débarquement en Normandie sera prévue dans ce cadre :

Une cérémonie franco-américaine » est prévue à 11h00 , au cimetière américain de Colleville-sur-mer dans le Calvados, avant une rencontre bilatérale prévue à Caen.

Mais le début des commémorations le 5 juin à Portsmouth au Royaume-Uni. Le président Français sera en compagnie de sa majesté, la reine d'Angleterre Elisabeth 2.

Plus de 10000 personnes sont attendues pour la commémoration. .

C'est un.devoir de mémoire de souvenir pour ceux qui sont venus un matin sur ces plages pour affronter leur destin et celui du monde libre .
A titre personnel, en qualité de président de la Voie de Miami, d'ex conseiller spécial de l'union Gaulliste de France et de petit fils de résistant je ne peux que témoigner de ma sincère émotion en ce 75 anniversaire du jour du plus long.
As you know, in a few weeks we commemorate the
Landing of June 6, 1944.

The Miami Way attached to these events linking the Franco-American friendship and peace offers to broadcast on the blog drawing, images that you would have in your possession. Our personal way to commemorate this moment

What we do know is that the Prime Minister will preside over the international ceremony. The President of the Republic will receive his counterpart Donald Trump at the Franco-American ceremony at the Colleville-sur-Mer American Cemetery. German Chancellor is expected

the 75th anniversary of the Normandy Landings will be planned in this context:

A Franco-American ceremony "is scheduled at 11:00, at the American Colleville-sur-Mer cemetery in Calvados, before a bilateral meeting scheduled in Caen.

But the beginning of the commemorations on June 5 in Portsmouth in the United Kingdom. The French president will be in the company of his majesty, the Queen of England Elisabeth 2.

More than 10,000 people are expected for the commemoration. .

This is a reminder of memory for those who came one morning to these beaches to face their destiny and that of the free world.
Personally, as President of the Way of Miami, ex special adviser of the Gaullist Union of France and little son of resistant I can only testify my sincere emotion on this 75 anniversary of the day of the longest .
Wie Sie wissen, gedenken wir in einigen Wochen dem
Landung vom 6. Juni 1944.

Der Miami Way war mit diesen Ereignissen verbunden, die die Verbindung zwischen der französisch-amerikanischen Freundschaft und dem Frieden anboten, und die auf dem Blog ausgestrahlte Bilder, Bilder, die Sie in Ihrem Besitz hätten, zu senden

Was wir wissen, ist, dass der Premierminister die internationale Zeremonie präsidieren wird. Der Präsident der Republik wird seinen Amtskollegen Donald Trump bei der französisch-amerikanischen Zeremonie auf dem amerikanischen Friedhof von Colleville-sur-Mer empfangen. Bundeskanzler wird erwartet

In diesem Zusammenhang wird das 75-jährige Jubiläum der Landungen in der Normandie geplant:

Auf dem amerikanischen Friedhof Colleville-sur-Mer in Calvados findet um 11:00 Uhr eine französisch-amerikanische Zeremonie statt, bevor in Caen ein bilaterales Treffen stattfindet.

Aber der Beginn der Gedenkfeier am 5. Juni in Portsmouth im Vereinigten Königreich. Der französische Präsident wird in Begleitung seiner Majestät, der Königin von England, Elisabeth 2, sein.

Zum Gedenken werden mehr als 10.000 Menschen erwartet. .

Dies ist eine Erinnerung an diejenigen, die eines Morgens an diese Strände kamen, um sich ihrem Schicksal und dem der freien Welt zu stellen.
Als Präsident des Way of Miami, ehemaliger Sonderberater der Gaullistischen Union von Frankreich und kleiner Sohn des Widerstandes kann ich an diesem 75-jährigen Jubiläum des längsten Tages nur meine aufrichtige Emotion bezeugen .
Como ustedes saben, estamos conmemorando esto en unas pocas semanas.
Desembarco del 6 de junio de 1944.

The Miami Way se vinculó a estos eventos, que ofrecían el vínculo entre la amistad y la paz franco-estadounidense y las imágenes transmitidas en el blog para enviar imágenes que tenías en tu poder.

Lo que sí sabemos es que el Primer Ministro presidirá la ceremonia internacional. El presidente de la República recibirá a su homólogo, Donald Trump, en la ceremonia francoamericana en el cementerio estadounidense de Colleville-sur-Mer. Se espera canciller

En este contexto, se planea el 75 aniversario de los desembarques de Normandía:

En el cementerio estadounidense de Colleville-sur-Mer en Calvados, se llevará a cabo una ceremonia franco-estadounidense a las 11:00, antes de una reunión bilateral en Caen.

Pero el comienzo de la conmemoración el 5 de junio en Portsmouth en el Reino Unido. El presidente francés estará acompañado por Su Majestad la Reina de Inglaterra, Elisabeth 2.

En la memoria se esperan más de 10.000 personas. ,

Este es un recordatorio de aquellos que llegaron a estas playas una mañana para enfrentar su destino y el mundo libre.
Como presidente del Camino de Miami, ex asesor especial de la Unión Gaullista de Francia y pequeño hijo de la resistencia, en este 75 aniversario del día más largo, solo puedo dar testimonio de mi sincera emoción.

Un grand retour attendu de tous, retrouvez Patrick au ranch avec sur scène avec un groupe Lucky Grande prairie .
Il chantera son répertoire années 80 avec des titres du groupe. Au programme
Ils interpréteront des chansons américaines suivi d'un tour de chant avec Lucky .
Il sera avec le groupe au piano chant avec Lucky pour rendre hommages a Johnny Hallyday, Patrick Papain est excellent pianiste et chanteur confirmé ,
Voila,le programme dans cette ambiance américaine, qui proposera outre le spectacle une exposition de voiture française et américaines, une des plus prisées en France.
Tout celà se passera sur un site sympa ou lon trouve animaux en liberté, amenagement sur le thème du far West ferme pédagogique on peut y passer la nuit dans un tipi ou dans la maison dans la prairie.
On peut manger sur place
Entrée 3€50 .
Voir sur le site ranch du moulin st Martin pour toutes informations complémentaires utiles sur le ranch
C'est le coup de coeur de la voie de Miami pour juin 2019.Venez nombreux le 23 juin prochain .
A big come back expected of all, find Patrick at the ranch with on stage with a group Lucky Grande Prairie.
He will sing his 80s repertoire with group titles. In the program
They will perform American songs followed by a singing tour with Lucky.
He will be with the band singing piano with Lucky to pay tribute to Johnny Hallyday, Patrick Papain is excellent pianist and confirmed singer,
Voila, the program in this American atmosphere, which will offer besides the show a French and American car show, one of the most popular in France.
All this will happen on a nice site where you can find animals in freedom, development on the theme of the West far farm teaching you can spend the night in a tepee or in the house in the meadow.
We can eat on the spot
Entry 3 € 50.
See the st Martin mill ranch site for any useful additional information on the ranch
This is the favorite of the way of Miami for June 2019. Come many on June 23rd.
Un gran regreso esperado de todos, encuentra a Patrick en el rancho en el escenario con un grupo Lucky Grande Prairie.
Cantará su repertorio de los 80 con títulos de grupo. Al programa
Interpretarán canciones estadounidenses seguidas de un tour de canto con Lucky.
Estará con la banda cantando piano con Lucky para rendir homenaje a Johnny Hallyday, Patrick Papain es un excelente pianista y cantante confirmado.
Voila, el programa en este ambiente estadounidense, que ofrecerá además del espectáculo un espectáculo de automóviles francés y estadounidense, uno de los más populares de Francia.
Todo esto sucederá en un sitio agradable donde se pueden encontrar animales en libertad, desarrollo sobre el tema de la enseñanza de la granja West West que puede pasar la noche en un tipi o en la casa en el prado.
Podemos comer en el lugar.
Entrada 3 € 50.
Visite el sitio del rancho del molino de San Martín para obtener información adicional útil sobre el rancho.
Este es el favorito del camino de Miami para junio de 2019. Muchos vienen el 23 de junio.
16 février 2019
Les Forbans un grand moment Rockn'roll hier soir.
Il fallait avoir de la chance pour prendre un billet pour venir voir les légendaires Forbans à Drancy le concert était complet depuis longtemps.
La voie de Miami a pu être présent et écouter ce groupe mythique qui vient de sortir un nouvel album absolument génial, où l'on retrouve une performance exacte, avec énergie et précision.
Ce dernier opus repose sur des influences usa, suite à une tournée du groupe aux States.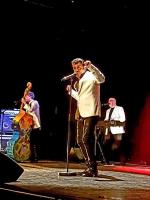 Bebert à toujours la voix juste qu'il faut et l'énergie sur scène pour mettre le feu dans la salle.
C'est vraiment l'événement musical de l'année et la sauce prend dés les premieres notes.
A Drancy, le blues et le rock ont fait chanter et danser toute la salle. Un grand moment.
Une petite surprise l'album est sortie en cd et en clé usb...credits photos C. Aksil. Merci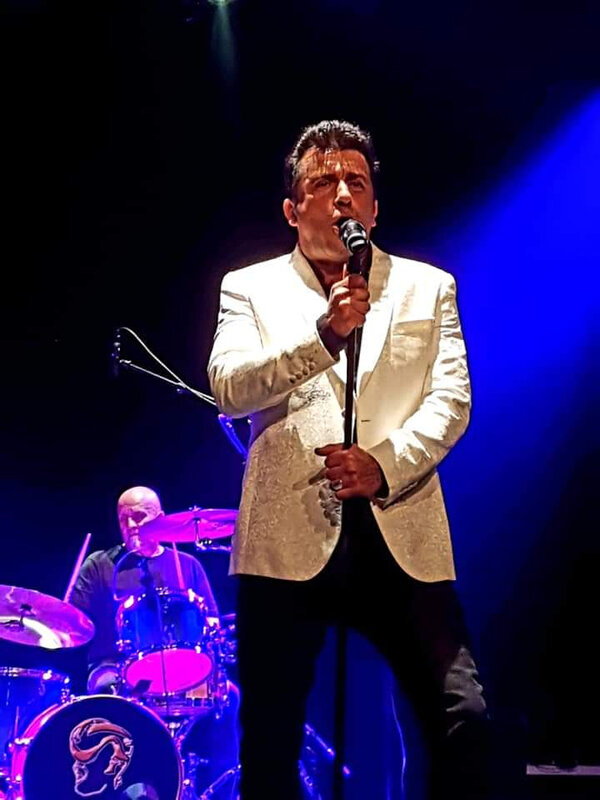 The Forbans a great time of Rock'n'roll last night.
You had to be lucky to take a ticket to see the legendary Forbans in Drancy the concert was full for a long time.
The way of Miami could be present and listen to this mythical group which has just released a new album absolutely great, where one finds an exact performance, with energy and precision.
This latest opus is based on usa influences, following a tour of the band in the States.
Bebert always has the right voice and energy on stage to set the room on fire.
It's really the musical event of the year and the sauce takes the first notes.
In Drancy, blues and rock had the whole house sing and dance. A big moment.
A little surprise the album is released in cd and usb key ... credits photos C. Aksil. Thank you
The Forbans a Rock'n'roll anoche.
Tuviste la suerte de comprar un boleto para ver a los legendarios Forbans en Drancy que el concierto estuvo lleno durante mucho tiempo.
El camino de Miami podría estar presente y escuchar a este grupo mítico que acaba de lanzar un nuevo álbum absolutamente genial, donde se encuentra una interpretación exacta, con energía y precisión.
Esta última obra se basa en influencias de los Estados Unidos, luego de una gira de la banda en los Estados Unidos.
Bebert siempre tiene la voz y la energía adecuadas en el escenario para prender fuego a la habitación.
Es realmente el evento musical del año y la salsa toma las primeras notas.
En Drancy, el blues y el rock hicieron cantar y bailar a toda la casa. Un gran momento
Una pequeña sorpresa, el álbum se lanzó en cd y usb key ... créditos fotos C. Aksil. Gracias
10 février 2019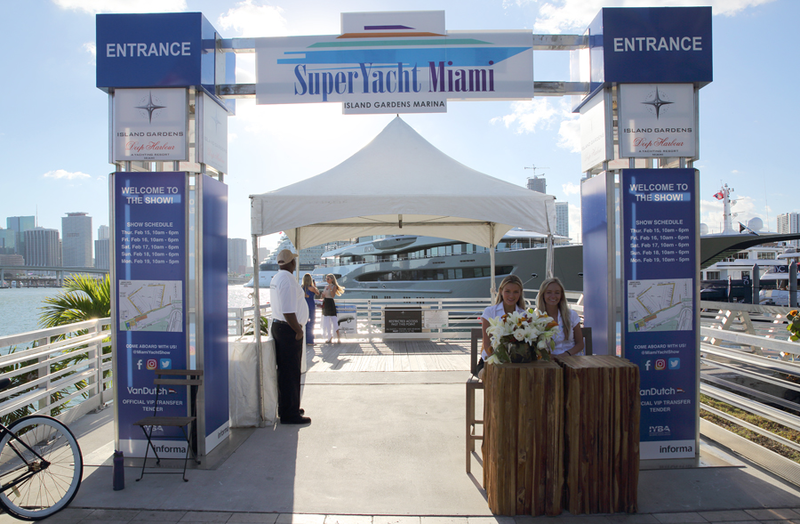 Dans quelques jours, un des plus grands événements de Miami va avoir lieu : le domaine des Yaghts et navires de plaisance sont à nouveau à l'honneur.
Il faut venir une fois pour arpenter les quais ou sont accostés les plus beaux Yaghts, avec Monaco ce sont les plus prestigieux qui sont présents.
Pour l'édition 2019, le Miami Yaghts show va se dérouler pour la première fois dans un autre quartier de Miami.
Pour cette année Uxury Yacht Show a lieu du 14 au 18 février 2019 dans son nouvel emplacement sur la magnifique baie de Biscayne, entre les chaussées Venetian et MacArthur.
Plus de 500 navires seront présentés et offerts pour près de 30000 visiteurs, potentiels acheteurs ou tout au moins passionnés.
On parle d'un marché probable de 480 millions de dollars, c'est non seulement un événement international mais un marché unique pour les Yaghts sur mesure et les amoureux de belles croisières en privé.
Bon cap pour cette 31e édition du Miami Yaghts Show. Merci pour le crédits photos à MYS.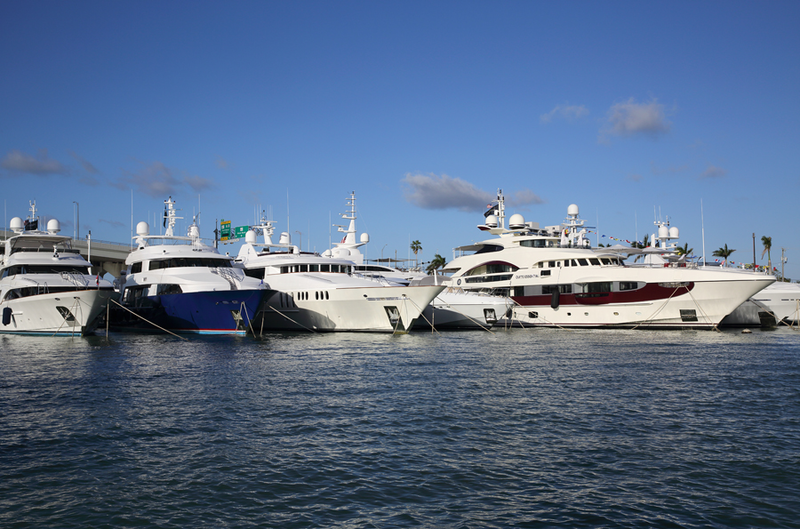 In a few days, one of the biggest events in Miami will take place: the field of Yaghts and pleasure boats are again in the spotlight.
You have to come once to walk the quays or are accosted the most beautiful Yaghts, with Monaco are the most prestigious who are present.
For the 2019 edition, the Miami Yaghts show will take place for the first time in another Miami neighborhood.
For this year Uxury Yacht Show is held from February 14 to 18, 2019 in its new location on beautiful Biscayne Bay, between Venetian and MacArthur.
More than 500 ships will be presented and offered for nearly 30,000 visitors, potential buyers or at least passionate.
We are talking about a probable $ 480 million market, it's not only an international event but a unique market for tailor-made Yaghts and lovers of beautiful private cruises.
Good course for this 31st edition of the Miami Yaghts Show. Thank you for the photo credits at MYS.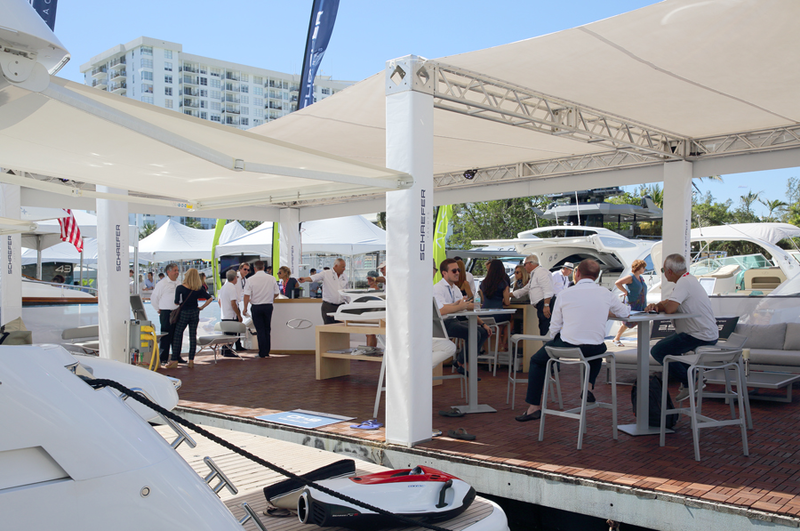 En unos pocos días, uno de los eventos más grandes en Miami tendrá lugar: el campo de Yaghts y los botes de recreo están nuevamente en el centro de atención.
Tienes que venir una vez para caminar por los muelles o son abordados los más hermosos Yaghts, con Mónaco son los más prestigiosos que están presentes.
Para la edición de 2019, el show de Miami Yaghts se llevará a cabo por primera vez en otro vecindario de Miami.
Para este año, el Uxury Yacht Show se celebra del 14 al 18 de febrero de 2019 en su nueva ubicación en la hermosa bahía de Biscayne, entre Venetian y MacArthur.
Más de 500 barcos se presentarán y se ofrecerán a cerca de 30,000 visitantes, potenciales compradores o al menos apasionados.
Estamos hablando de un mercado probable de $ 480 millones, no es solo un evento internacional, sino un mercado único para Yaghts hechos a medida y amantes de los hermosos cruceros privados.
Buen curso para esta 31ª edición del Miami Yaghts Show. Gracias por los créditos de fotos en MYS.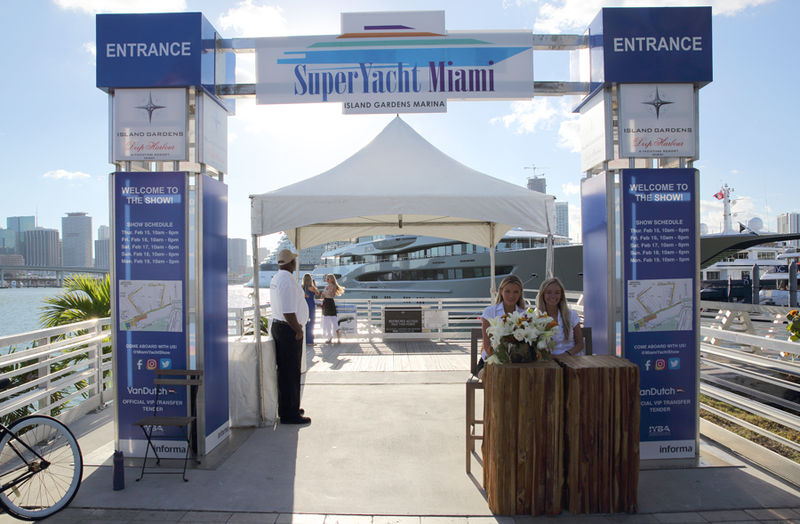 27 janvier 2019
---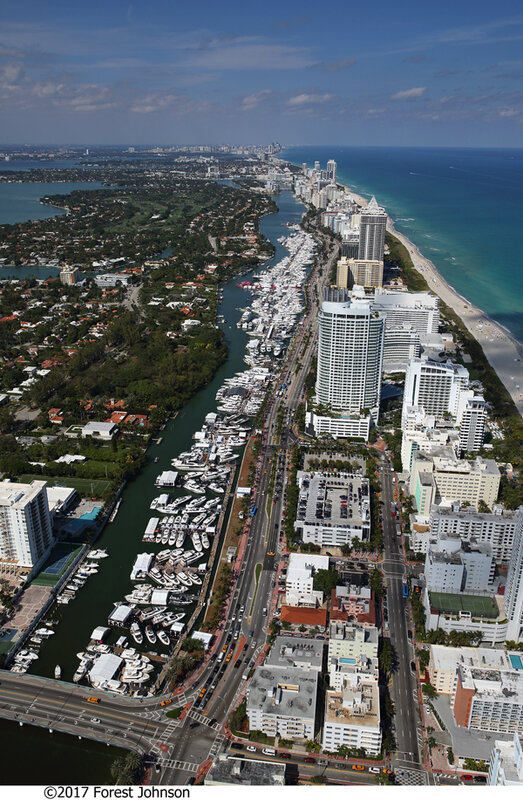 La voie de Miami cap sur l'innovation
Depuis octobre 2000, la Voie de Miami n'as pas cesser d'innover, de proposer de nouvelles rubriques.
Après avoir établi plus de 200000 connections sur I espana il a fallut nous réinventé et trouver un nouveau hébergeur. Nous n'avons jamais cessé d'y croire et d'inventer.
Depuis décembre dernier nous avons modifié la charte graphique c pour une page plus lisible et plus sobre. Car nous voulons être un écrin prestigieux de ce qui se passe en Floride.
Souhaitant être le reflet de l'excellence et de l'art de vivre en Floride sur le net.
Ce que nous vous proposons au fur et à mesure des post, c'est d'être un lien privilégié entre nos visiteurs et l'état ensoleillé.
Ici encore nous innovons par des partenariats exclusifs pour être au plus prêt de l'actualité et de vos centres d'intérêt que ce soit farniente ou business.
Bienvenue et bonne visite en 2019
Miami's path to innovation
Since October 2000, the Way of Miami did not stop innovating, to propose new headings.
After having established more than 200,000 connections on I espana we had to reinvent ourselves and find a new host. We never stopped believing and inventing.
Since last December we have modified the graphic chart c for a more readable and more sober page. Because we want to be a prestigious showcase of what is happening in Florida.
Wishing to be a reflection of the excellence and the art of living in Florida on the net.
What we propose to you as post is to be a privileged link between our visitors and the sunny state.
Here again we innovate by exclusive partnerships to be at the ready of the news and your centers of interest that it is idleness or business.
Welcome and enjoy your visit in 2019
El camino de Miami hacia la innovación.
Desde octubre de 2000, el Camino de Miami no dejó de innovar, para proponer nuevos títulos.
Después de haber establecido más de 200,000 conexiones en I espana, tuvimos que reinventarnos y encontrar un nuevo host. Nunca dejamos de creer e inventar.
Desde el pasado mes de diciembre hemos modificado la tabla gráfica c para una página más legible y más sobria. Porque queremos ser un escaparate prestigioso de lo que está sucediendo en Florida.
Deseando ser un reflejo de la excelencia y el arte de vivir en Florida en la red.
Lo que le proponemos como publicación es ser un vínculo privilegiado entre nuestros visitantes y el estado soleado.
Aquí, nuevamente, innovamos mediante asociaciones exclusivas para estar al tanto de las noticias y sus centros de interés, ya sea para la ociosidad o los negocios.
Bienvenido y disfruta de tu visita en 2019
Thanks boatshow pour the picture
22 janvier 2019
Coup d'envoi du Marathon Fit bit de Miamidu 25 au 27 Janvier 2019

Ce week end, tous les sportifs sont invités , des vendredi a courir tout le long du parcours certifié, USTAF, à boucle unique , platb et urbain, il est de surcroit qualificatif pour Boston. A ne pas confondre avec la célèbre ville de Floride.
Il y a plusieurs ponts le long du parcours avec une très légère pente. Les ponts sont exceptionellement maintenus dans la position fermée du bateau pour la durée de la course.
Des horloges numériques seront positionnées tout au long du parcours afin d'apprécier nos propores persoformances au seil de Floride.Nous apportons a votre attentiion que tout le long du parcours sera pourvus de repères , de flèches directionnelles et d'autres panneaux de signalisation ..
Plusieurs horloges numériques à la ligne d'arrivée afficheront des temps non officiels. Tout ceux qui termineront la course pourrons apprécier leur propre résultat en temps réel . Pour que cette course soit un moment festif pour tous. Le marathon complet et le demi-marathon comporteront des animations tout au long du parcours pour les spectateurs et les coureurs. Pour les 700 premiers inscrits. l'organisation a prévu un package VIP avec massage et friandises en plus .
Si vous vous êtes inscrit au marathon complet et que vous décidez de courir le semi-marathon, vous recevrez une médaille de finisseur pour le marathon complet. a vos marques pret! feu partez!

Kick-off of the Marathon Fit bit of Miamidu January 25 to 27, 2019

This weekend, all athletes are invited, Friday to run all along the course certified, USTAF, single loop, flat and urban, it is also qualifying for Boston. Not to be confused with the famous city of Florida.
There are several bridges along the route with a very slight slope. The decks are exceptionally maintained in the closed position of the boat for the duration of the race.
Digital clocks will be positioned throughout the course to appreciate our own personal experience in Florida. We bring to your attention that all along the course will be provided with landmarks, directional arrows and other signs.
Many digital clocks at the finish line will show unofficial times. All those who finish the race will be able to enjoy their own result in real time. To make this race a festive moment for everyone. The full marathon and the half marathon will include animations throughout the course for spectators and runners. For the first 700 registered. the organization has planned a VIP package with massage and treats in addition.
If you have signed up for the full marathon and decide to run the half marathon, you will receive a finisher medal for the full marathon. on your marks ready! fire go!
Inicio de la broca Marathon Fit de Miamidu del 25 al 27 de enero de 2019

Este fin de semana, todos los atletas están invitados, el viernes a correr a lo largo del curso certificado, USTAF, bucle único, plano y urbano, también está clasificando para Boston. No debe confundirse con la famosa ciudad de Florida.
Hay varios puentes a lo largo de la ruta con una pendiente muy leve. Las cubiertas se mantienen excepcionalmente en la posición cerrada del barco durante la duración de la carrera.
Los relojes digitales se colocarán a lo largo del curso para apreciar nuestra propia experiencia personal en Florida. Le informamos que a lo largo del curso se le proporcionarán puntos de referencia, flechas direccionales y otros signos.
Muchos relojes digitales en la línea de meta mostrarán tiempos no oficiales. Todos aquellos que terminen la carrera podrán disfrutar de su propio resultado en tiempo real. Para hacer de esta carrera un momento festivo para todos. La maratón completa y la media maratón incluirán animaciones durante todo el curso para espectadores y corredores. Para los primeros 700 registrados. La organización ha planeado un paquete VIP con masajes y golosinas además.
Si se ha inscrito en la maratón completa y decide correr la media maratón, recibirá una medalla de finalista para la maratón completa. en sus marcas listo! fuego va
01 janvier 2019
Dear Members, dear subscribers, dear visitors
It is with renewed pleasure that the Miami Way willwishes you all the best for the year 2019, wishing you a very happy new year.
The beginning of the year will still be busy with several events: we will not fail to organize meetings, presence in international meetings. May this New Year be a year of peace, joy, prosperity and fraternity. To our friends in the United States in general and Florida in particular we think very strongly of you.
We will not fail to echo your events. Happy New Year everyone.
Chers Adhérents (e) , chers abonnés, chers visiteurs
C'est avec un plaisir renouvelé que la Voie de Miami vous
présente ses meilleurs vœux pour l'année 2019 , en vous souhaitant une très bonne année à tous .
Le début d'année sera encore bien occupé avec plusieurs événements: nous ne manquerons pas d'organiser des rencontres, présence dans des rendez vous internationaux. Que cette nouvelle année soit une année de paix, de joie, de prospérité et fraternitre. À nos amis des États-Unis en général et la Floride en particulier nous pensons très fort à vous.
Nous ne manquerons de nous faire l'écho de vos événements. Bonne année à tous.
Daniel Noury
Queridos miembros, queridos suscriptores, queridos visitantes
Es con renovado placer que el Camino de Miami
Te deseo lo mejor para el año 2019, te deseo un feliz año nuevo.
El comienzo del año todavía estará ocupado con varios eventos: no dejaremos de organizar reuniones, presencia en reuniones internacionales. Que este año nuevo sea un año de paz, alegría, prosperidad y fraternidad. A nuestros amigos en los Estados Unidos en general y en Florida en particular, pensamos muy bien de usted.
No dejaremos de repetir tus eventos. Buen año a todos.
Daniel Noury