16 février 2019
Les Forbans un grand moment Rockn'roll hier soir.
Il fallait avoir de la chance pour prendre un billet pour venir voir les légendaires Forbans à Drancy le concert était complet depuis longtemps.
La voie de Miami a pu être présent et écouter ce groupe mythique qui vient de sortir un nouvel album absolument génial, où l'on retrouve une performance exacte, avec énergie et précision.
Ce dernier opus repose sur des influences usa, suite à une tournée du groupe aux States.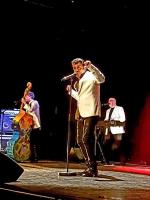 Bebert à toujours la voix juste qu'il faut et l'énergie sur scène pour mettre le feu dans la salle.
C'est vraiment l'événement musical de l'année et la sauce prend dés les premieres notes.
A Drancy, le blues et le rock ont fait chanter et danser toute la salle. Un grand moment.
Une petite surprise l'album est sortie en cd et en clé usb...credits photos C. Aksil. Merci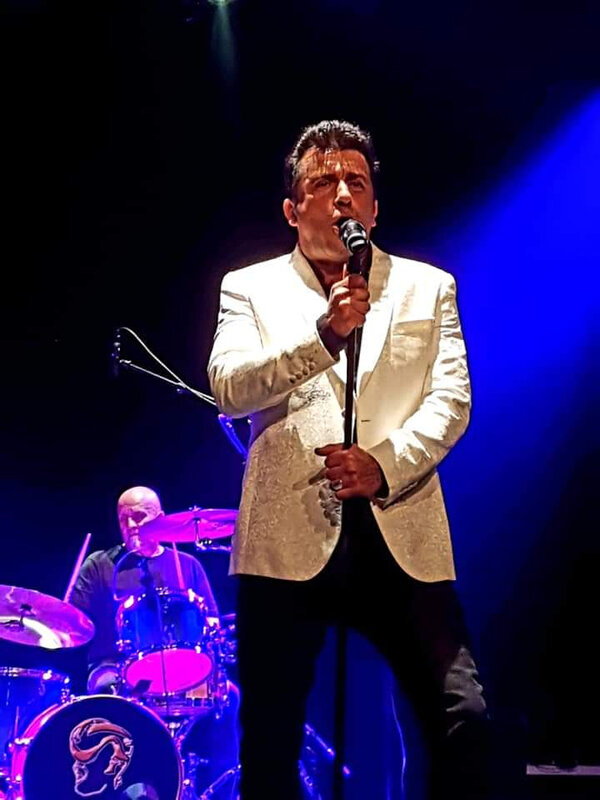 The Forbans a great time of Rock'n'roll last night.
You had to be lucky to take a ticket to see the legendary Forbans in Drancy the concert was full for a long time.
The way of Miami could be present and listen to this mythical group which has just released a new album absolutely great, where one finds an exact performance, with energy and precision.
This latest opus is based on usa influences, following a tour of the band in the States.
Bebert always has the right voice and energy on stage to set the room on fire.
It's really the musical event of the year and the sauce takes the first notes.
In Drancy, blues and rock had the whole house sing and dance. A big moment.
A little surprise the album is released in cd and usb key ... credits photos C. Aksil. Thank you
The Forbans a Rock'n'roll anoche.
Tuviste la suerte de comprar un boleto para ver a los legendarios Forbans en Drancy que el concierto estuvo lleno durante mucho tiempo.
El camino de Miami podría estar presente y escuchar a este grupo mítico que acaba de lanzar un nuevo álbum absolutamente genial, donde se encuentra una interpretación exacta, con energía y precisión.
Esta última obra se basa en influencias de los Estados Unidos, luego de una gira de la banda en los Estados Unidos.
Bebert siempre tiene la voz y la energía adecuadas en el escenario para prender fuego a la habitación.
Es realmente el evento musical del año y la salsa toma las primeras notas.
En Drancy, el blues y el rock hicieron cantar y bailar a toda la casa. Un gran momento
Una pequeña sorpresa, el álbum se lanzó en cd y usb key ... créditos fotos C. Aksil. Gracias
10 février 2019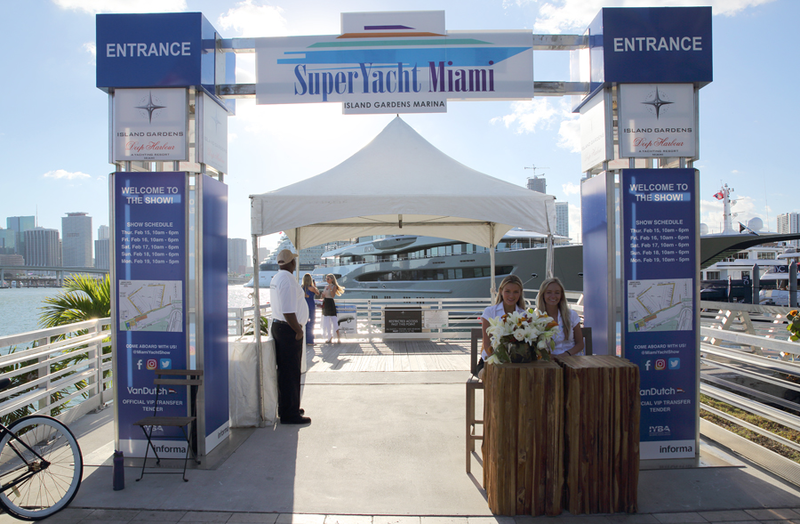 Dans quelques jours, un des plus grands événements de Miami va avoir lieu : le domaine des Yaghts et navires de plaisance sont à nouveau à l'honneur.
Il faut venir une fois pour arpenter les quais ou sont accostés les plus beaux Yaghts, avec Monaco ce sont les plus prestigieux qui sont présents.
Pour l'édition 2019, le Miami Yaghts show va se dérouler pour la première fois dans un autre quartier de Miami.
Pour cette année Uxury Yacht Show a lieu du 14 au 18 février 2019 dans son nouvel emplacement sur la magnifique baie de Biscayne, entre les chaussées Venetian et MacArthur.
Plus de 500 navires seront présentés et offerts pour près de 30000 visiteurs, potentiels acheteurs ou tout au moins passionnés.
On parle d'un marché probable de 480 millions de dollars, c'est non seulement un événement international mais un marché unique pour les Yaghts sur mesure et les amoureux de belles croisières en privé.
Bon cap pour cette 31e édition du Miami Yaghts Show. Merci pour le crédits photos à MYS.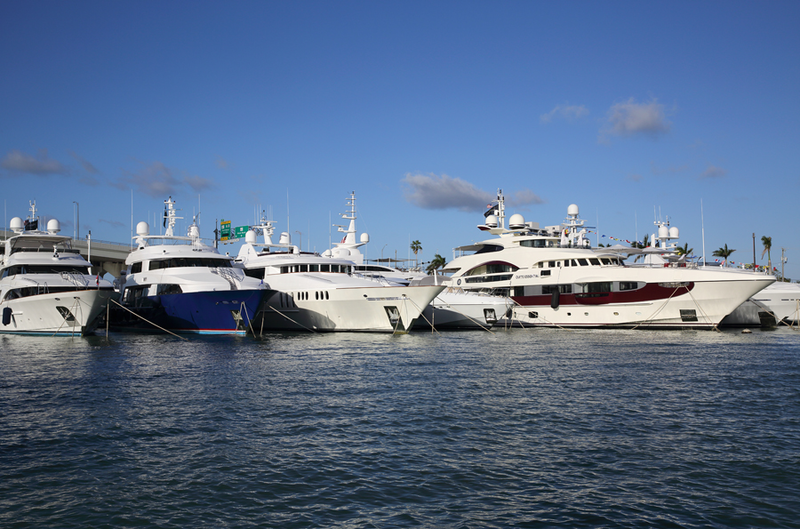 In a few days, one of the biggest events in Miami will take place: the field of Yaghts and pleasure boats are again in the spotlight.
You have to come once to walk the quays or are accosted the most beautiful Yaghts, with Monaco are the most prestigious who are present.
For the 2019 edition, the Miami Yaghts show will take place for the first time in another Miami neighborhood.
For this year Uxury Yacht Show is held from February 14 to 18, 2019 in its new location on beautiful Biscayne Bay, between Venetian and MacArthur.
More than 500 ships will be presented and offered for nearly 30,000 visitors, potential buyers or at least passionate.
We are talking about a probable $ 480 million market, it's not only an international event but a unique market for tailor-made Yaghts and lovers of beautiful private cruises.
Good course for this 31st edition of the Miami Yaghts Show. Thank you for the photo credits at MYS.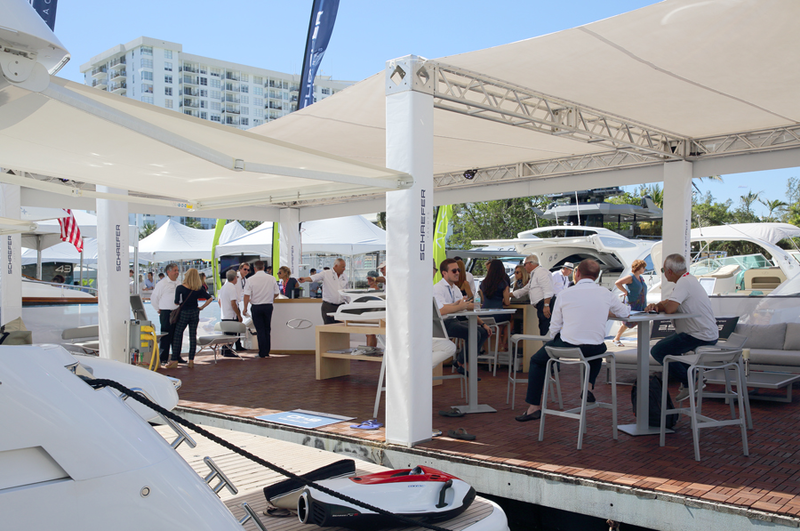 En unos pocos días, uno de los eventos más grandes en Miami tendrá lugar: el campo de Yaghts y los botes de recreo están nuevamente en el centro de atención.
Tienes que venir una vez para caminar por los muelles o son abordados los más hermosos Yaghts, con Mónaco son los más prestigiosos que están presentes.
Para la edición de 2019, el show de Miami Yaghts se llevará a cabo por primera vez en otro vecindario de Miami.
Para este año, el Uxury Yacht Show se celebra del 14 al 18 de febrero de 2019 en su nueva ubicación en la hermosa bahía de Biscayne, entre Venetian y MacArthur.
Más de 500 barcos se presentarán y se ofrecerán a cerca de 30,000 visitantes, potenciales compradores o al menos apasionados.
Estamos hablando de un mercado probable de $ 480 millones, no es solo un evento internacional, sino un mercado único para Yaghts hechos a medida y amantes de los hermosos cruceros privados.
Buen curso para esta 31ª edición del Miami Yaghts Show. Gracias por los créditos de fotos en MYS.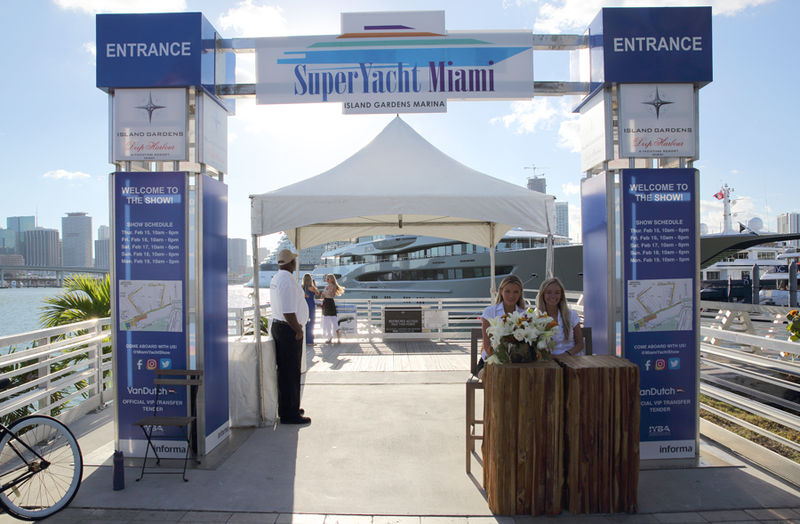 27 janvier 2019
---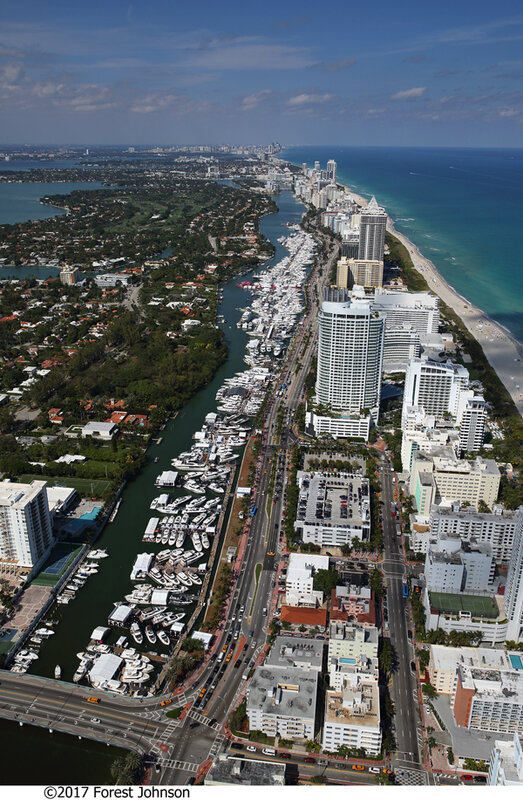 La voie de Miami cap sur l'innovation
Depuis octobre 2000, la Voie de Miami n'as pas cesser d'innover, de proposer de nouvelles rubriques.
Après avoir établi plus de 200000 connections sur I espana il a fallut nous réinventé et trouver un nouveau hébergeur. Nous n'avons jamais cessé d'y croire et d'inventer.
Depuis décembre dernier nous avons modifié la charte graphique c pour une page plus lisible et plus sobre. Car nous voulons être un écrin prestigieux de ce qui se passe en Floride.
Souhaitant être le reflet de l'excellence et de l'art de vivre en Floride sur le net.
Ce que nous vous proposons au fur et à mesure des post, c'est d'être un lien privilégié entre nos visiteurs et l'état ensoleillé.
Ici encore nous innovons par des partenariats exclusifs pour être au plus prêt de l'actualité et de vos centres d'intérêt que ce soit farniente ou business.
Bienvenue et bonne visite en 2019
Miami's path to innovation
Since October 2000, the Way of Miami did not stop innovating, to propose new headings.
After having established more than 200,000 connections on I espana we had to reinvent ourselves and find a new host. We never stopped believing and inventing.
Since last December we have modified the graphic chart c for a more readable and more sober page. Because we want to be a prestigious showcase of what is happening in Florida.
Wishing to be a reflection of the excellence and the art of living in Florida on the net.
What we propose to you as post is to be a privileged link between our visitors and the sunny state.
Here again we innovate by exclusive partnerships to be at the ready of the news and your centers of interest that it is idleness or business.
Welcome and enjoy your visit in 2019
El camino de Miami hacia la innovación.
Desde octubre de 2000, el Camino de Miami no dejó de innovar, para proponer nuevos títulos.
Después de haber establecido más de 200,000 conexiones en I espana, tuvimos que reinventarnos y encontrar un nuevo host. Nunca dejamos de creer e inventar.
Desde el pasado mes de diciembre hemos modificado la tabla gráfica c para una página más legible y más sobria. Porque queremos ser un escaparate prestigioso de lo que está sucediendo en Florida.
Deseando ser un reflejo de la excelencia y el arte de vivir en Florida en la red.
Lo que le proponemos como publicación es ser un vínculo privilegiado entre nuestros visitantes y el estado soleado.
Aquí, nuevamente, innovamos mediante asociaciones exclusivas para estar al tanto de las noticias y sus centros de interés, ya sea para la ociosidad o los negocios.
Bienvenido y disfruta de tu visita en 2019
Thanks boatshow pour the picture
22 janvier 2019
Coup d'envoi du Marathon Fit bit de Miamidu 25 au 27 Janvier 2019

Ce week end, tous les sportifs sont invités , des vendredi a courir tout le long du parcours certifié, USTAF, à boucle unique , platb et urbain, il est de surcroit qualificatif pour Boston. A ne pas confondre avec la célèbre ville de Floride.
Il y a plusieurs ponts le long du parcours avec une très légère pente. Les ponts sont exceptionellement maintenus dans la position fermée du bateau pour la durée de la course.
Des horloges numériques seront positionnées tout au long du parcours afin d'apprécier nos propores persoformances au seil de Floride.Nous apportons a votre attentiion que tout le long du parcours sera pourvus de repères , de flèches directionnelles et d'autres panneaux de signalisation ..
Plusieurs horloges numériques à la ligne d'arrivée afficheront des temps non officiels. Tout ceux qui termineront la course pourrons apprécier leur propre résultat en temps réel . Pour que cette course soit un moment festif pour tous. Le marathon complet et le demi-marathon comporteront des animations tout au long du parcours pour les spectateurs et les coureurs. Pour les 700 premiers inscrits. l'organisation a prévu un package VIP avec massage et friandises en plus .
Si vous vous êtes inscrit au marathon complet et que vous décidez de courir le semi-marathon, vous recevrez une médaille de finisseur pour le marathon complet. a vos marques pret! feu partez!

Kick-off of the Marathon Fit bit of Miamidu January 25 to 27, 2019

This weekend, all athletes are invited, Friday to run all along the course certified, USTAF, single loop, flat and urban, it is also qualifying for Boston. Not to be confused with the famous city of Florida.
There are several bridges along the route with a very slight slope. The decks are exceptionally maintained in the closed position of the boat for the duration of the race.
Digital clocks will be positioned throughout the course to appreciate our own personal experience in Florida. We bring to your attention that all along the course will be provided with landmarks, directional arrows and other signs.
Many digital clocks at the finish line will show unofficial times. All those who finish the race will be able to enjoy their own result in real time. To make this race a festive moment for everyone. The full marathon and the half marathon will include animations throughout the course for spectators and runners. For the first 700 registered. the organization has planned a VIP package with massage and treats in addition.
If you have signed up for the full marathon and decide to run the half marathon, you will receive a finisher medal for the full marathon. on your marks ready! fire go!
Inicio de la broca Marathon Fit de Miamidu del 25 al 27 de enero de 2019

Este fin de semana, todos los atletas están invitados, el viernes a correr a lo largo del curso certificado, USTAF, bucle único, plano y urbano, también está clasificando para Boston. No debe confundirse con la famosa ciudad de Florida.
Hay varios puentes a lo largo de la ruta con una pendiente muy leve. Las cubiertas se mantienen excepcionalmente en la posición cerrada del barco durante la duración de la carrera.
Los relojes digitales se colocarán a lo largo del curso para apreciar nuestra propia experiencia personal en Florida. Le informamos que a lo largo del curso se le proporcionarán puntos de referencia, flechas direccionales y otros signos.
Muchos relojes digitales en la línea de meta mostrarán tiempos no oficiales. Todos aquellos que terminen la carrera podrán disfrutar de su propio resultado en tiempo real. Para hacer de esta carrera un momento festivo para todos. La maratón completa y la media maratón incluirán animaciones durante todo el curso para espectadores y corredores. Para los primeros 700 registrados. La organización ha planeado un paquete VIP con masajes y golosinas además.
Si se ha inscrito en la maratón completa y decide correr la media maratón, recibirá una medalla de finalista para la maratón completa. en sus marcas listo! fuego va
01 janvier 2019
Dear Members, dear subscribers, dear visitors
It is with renewed pleasure that the Miami Way willwishes you all the best for the year 2019, wishing you a very happy new year.
The beginning of the year will still be busy with several events: we will not fail to organize meetings, presence in international meetings. May this New Year be a year of peace, joy, prosperity and fraternity. To our friends in the United States in general and Florida in particular we think very strongly of you.
We will not fail to echo your events. Happy New Year everyone.
Chers Adhérents (e) , chers abonnés, chers visiteurs
C'est avec un plaisir renouvelé que la Voie de Miami vous
présente ses meilleurs vœux pour l'année 2019 , en vous souhaitant une très bonne année à tous .
Le début d'année sera encore bien occupé avec plusieurs événements: nous ne manquerons pas d'organiser des rencontres, présence dans des rendez vous internationaux. Que cette nouvelle année soit une année de paix, de joie, de prospérité et fraternitre. À nos amis des États-Unis en général et la Floride en particulier nous pensons très fort à vous.
Nous ne manquerons de nous faire l'écho de vos événements. Bonne année à tous.
Daniel Noury
Queridos miembros, queridos suscriptores, queridos visitantes
Es con renovado placer que el Camino de Miami
Te deseo lo mejor para el año 2019, te deseo un feliz año nuevo.
El comienzo del año todavía estará ocupado con varios eventos: no dejaremos de organizar reuniones, presencia en reuniones internacionales. Que este año nuevo sea un año de paz, alegría, prosperidad y fraternidad. A nuestros amigos en los Estados Unidos en general y en Florida en particular, pensamos muy bien de usted.
No dejaremos de repetir tus eventos. Buen año a todos.
Daniel Noury
28 décembre 2018
Ultra Music Festival est souvent simplement dit « Ultra », est un festival de techno annuel de plein air organisé chaque mois de mars à Miami, en Floride par Ultra Worldwide.
L'Ultra Music Festival coïncide avec celle de la Winter Music Conference, également organisée à Miami. Il est considéré comme l'un des meilleurs événements musicaux électroniques du monde.
L'Ultra se déroule dans le Downtown Miami au Bayfront Park.Tout proche se Bayside market place Il s'agit d'un festival d'un jour entre 1999 et 2006, puis le temps d'un week end, c'est le rende vous de la jeunesse dansant au soleil omniprésent. Les djays du monde entier se produisent comme Moby, Ghetta... Madonna est venue faire une apparition une année.
Ultra Music Festival is often simply called "Ultra," is an annual outdoor techno festival held every March in Miami, Florida by Ultra Worldwide.
The Ultra Music Festival coincides with that of the Winter Music Conference, also held in Miami. It is considered one of the best electronic music events in the world.
The Ultra takes place in the Downtown Miami at Bayfront Park. Nearby is Bayside Market Place This is a one-day festival between 1999 and 2006, then the time of a weekend is the best you from youth dancing to the omnipresent sun. DJs from around the world perform like Moby, Ghetta ... Madonna came to make an appearance a year.
Ultra Music Festival a menudo se llama simplemente "Ultra", es un festival anual de techno al aire libre que se celebra cada mes de marzo en Miami, Florida, por Ultra Worldwide.
El Ultra Music Festival coincide con el de Winter Music Conference, también celebrado en Miami. Es considerado uno de los mejores eventos de música electrónica del mundo.
El Ultra se lleva a cabo en el centro de Miami en Bayfront Park. Cerca se encuentra Bayside Market Place. Este es un festival de un día entre 1999 y 2006, entonces el momento de un fin de semana es el mejor. Tú desde la juventud bailando hasta el sol omnipresente. DJs de todo el mundo se presentan como Moby, Ghetta ... Madonna vino a aparecer un año.
Si vous recherchez de l'authentique à moins de 200 km de Miami et à moins de deux heures Fort pierce La ville est le siège du Comté de Sainte-Lucie, située à 88 km au nord de West Palm Beach.La ville est le siège du Comté de Sainte-Lucie, située à 88 km au nord de West Palm Beach.Elle doit son nom à un proche du président des USA
Fort Pierce est une belle ville! elle posséde plus de 30 km de plages immaculées , que l'on peut parcourir pied comme à cheval. les plages sont quasi sauvages L'embouchure de Hutchinson symbolise le centre ville et des ponts permettent de passer d'une rive à l'autre et entre autre pour adminer le coucher de soleil
Les banlieues d'Indian River sont charmantes avec de belles maisons au bord de l'eau.C'est un coin exquis pour la pêche , ou vous pouvez adminer la faune comme la floreBeaucoup de variété de restaurants. Il y a plusieurs parcs où vous pouvez visiter les plages.
Durant la Seconde Guerre Mondiale , l'endroit servit à l'armée, qui y installa une base d'entraînement pour ses unités amphibies spéciales. De nos jours, maraîchage, culture des agrumes et élevage de bétail emploient environ 10 % de la population active. Grâce aux plages des îles du cordon littoral, qui attirent à la fois vacanciers et propriétaires de résidences secondaires, le commerce et les services contribuent également à l'économie locale.
A visiter : le magnifique jardin botanique de toute beauté , le musée de l'histoire locale , indian golf course proposant plus de 50 activités.
Du fait de sa position géographique, la région se prête particulièrement bien à l'étude du milieu marin. Ainsi, l'Harbor Branch Institute, inauguré en 1971, jouit d'une renommée internationale.
If you are looking for authentic Miami less than 200 km and less than two hours Fort pierce The city is the seat of the County of St. Lucia, located 88 km north of West Palm Beach.The city is the seat County of St. Lucia, located 88 km north of West Palm Beach. It is named after a relative of the President of the USA


Pierce is a beautiful city! it has more than 30 km of pristine beaches, which can be walked on horseback. the beaches are almost w
ild The mouth of Hutchinson symbolizes the city center and bridges allow to go from one bank to another and among others to administer the sunset

The suburbs of Indian River are charming with beautiful waterfront homes. This is an exquisite spot for fishing, or you can manage wildlife like flora. Many variety of restaurants. There are several parks where you can visit the beaches.

During the Second World War, the place served the army, which set up a training base for its special amphibious units. Today, market gardening, citrus cultivation and livestock farming employ about 10% of the labor force. Thanks to the beaches of the coastal cord islands, which attract both vacationers and owners of second homes, trade and services also contribute to the local economy.

A visit: the beautiful botanical garden of great beauty, the museum of local history, indian golf course offering more than 50 activities.

Because of its geographical position, the region is particularly suited to the study of the marine environment. For example, the Harbor Branch Institute, inaugurated in 1971, enjoys international renown.
Si busca Miami auténtica a menos de 200 km y menos de dos horas Fort pierce La ciudad es la sede del Condado de Santa Lucía, ubicada a 88 km al norte de West Palm Beach. La ciudad es la sede Condado de Santa Lucía, ubicado a 88 km al norte de West Palm Beach, lleva el nombre de un pariente del Presidente de los EE. UU.


Pierce es una ciudad hermosa! Cuenta con más de 30 km de playas vírgenes, que se pueden caminar a caballo. Las playas son casi salvajes. La boca de Hutchinson simboliza el centro de la ciudad y los puentes permiten ir de un banco a otro y entre otros para administrar la puesta de sol.

Los suburbios de Indian River son encantadores con hermosas casas frente al mar. Este es un lugar exquisito para la pesca, o puede manejar flora y fauna como la gran variedad de restaurantes. Hay varios parques donde se pueden visitar las playas.

Durante la Segunda Guerra Mundial, el lugar sirvió al ejército, que estableció una base de entrenamiento para sus unidades anfibias especiales. Hoy en día, la huerta comercial, el cultivo de cítricos y la ganadería emplean alrededor del 10% de la fuerza laboral. Gracias a las playas de las islas del cordón costero, que atraen tanto a los vacacionistas como a los propietarios de segundas residencias, el comercio y los servicios también contribuyen a la economía local.

Una visita: el hermoso jardín botánico de gran belleza, el museo de historia local, el campo de golf indio que ofrece más de 50 actividades.

Debido a su posición geográfica, la región es particularmente adecuada para el estudio del medio ambiente marino. Por ejemplo, el Harbour Branch Institute, inaugurado en 1971, goza de renombre internacional.
25 décembre 2018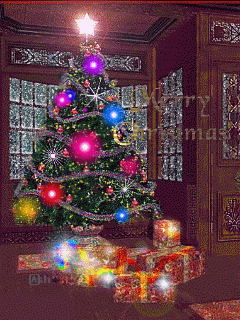 A l'occasion de la fête de Noël, le temps est venu de vous remercier de votre fidélité à notre association. Et à notre page Facebook et notre blog dédié à la Voie de Miami.
Que la paix et la promesse de Noël vous remplissent à vous tous le cœur de joie.
De la part de l'équipe de la Voie de Miami, Joyeux Noël du fond du cœur.
On the occasion of Christmas, the time has come to thank you for your loyalty to our association. And on our Facebook page and blog dedicated to the Miami Way.
May peace and the promise of Christmas fill you all with joy.
From the Miami Way team, Merry Christmas from the bottom of my heart.
Con motivo de la Navidad, ha llegado el momento de agradecerle su lealtad a nuestra asociación. Y en nuestra página de Facebook y blog dedicado al Miami Way.
Que la paz y la promesa de Navidad los llenen de alegría.
Del equipo de Miami Way, Feliz Navidad desde el fondo de mi corazón.
01 novembre 2018
Les Etats-Unis au Sial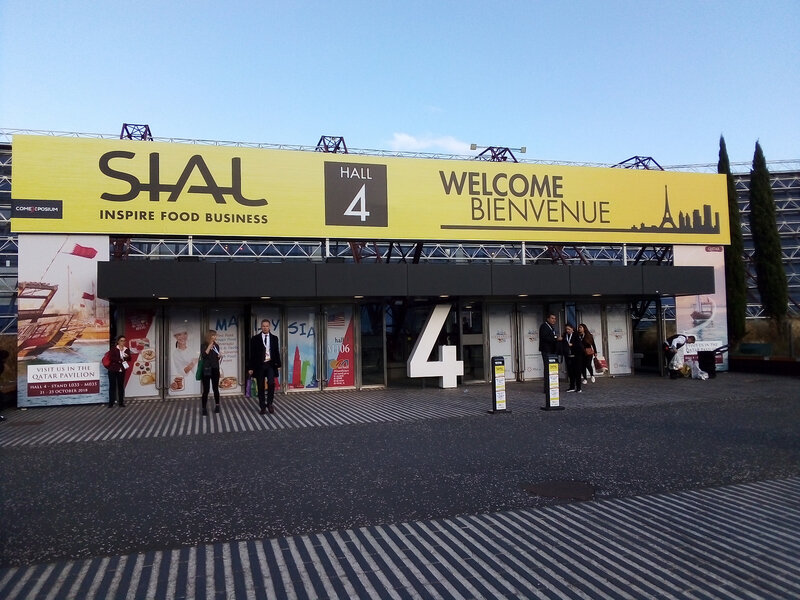 Tout ce qui compte comme fleuron des entreprises innovantes, dynamiques en provenance de chez l'oncle Sam sont présents au Sial potur présenter les meilleurs mets des states qui satisfont les plus délicats mets.
Ce n'est pas moins de 140 exposants qui ont présentés la qualité et l'innovation des produits alimentaires et offrant une grande variété de produits durables, régionaux et ethniques.
A contrario des burgers et autres fritures saturées de calories et de lipides, la tendance est plus a la recherche des produits organics, naturels ou qui rappelle Dame nature.
Au parc des expositions de Villepinte, les stands USA dans le Hall 4 proposaient nombres de produits. Notre coup de cœur hors Floride est allé pour NicholsFarms de Hanford de Californie avec ses pistaches
Notre visite s'est orienté principalement sur les stands en provenance de Floride.
Nous avons rencontrés Carter Pecan en provenance de Panama city Beach, exportateur d'excellente noix de pecan Cheney Brothers de Riviera Beach de Floride. Le stand de Natalie's Orchid Island de Fort Pierce proposait des jus de fruits limonades et thé glacés de qualité.
Nous avons appréciés les glaces Bubbies de Hawaï, légère compacte et douce, des excellents ice cream a partir d'ingrédients naturels. Le secret de recette est familial mais ses produits Mochi prononcés moh-chee sont des Best sellers du côté de Honolulu et des USA. Son succès tient à la qualité du produit et aux exigences diététiques actuelles.
À ce sujet, plus de 9500 entreprises sont répertoriés sur 50 états d'après la très sérieuse Organic Trade Association. Démontrant la volonté des entreprises américaines de promouvoir des produits premium pour tous. Bon appétit !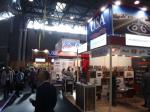 United States at Sial
All that counts as the flagship of innovative, dynamic companies from Uncle Sam are present at Sial to present the best dishes of the states that satisfy the most delicate dishes.
No less than 140 exhibitors showcased quality and innovation in food products and offer a wide variety of sustainable, regional and ethnic products.
In contrast to burgers and other frying saturated with calories and lipids, the trend is more in search of organic products, natural or reminiscent of Mother Nature.
At the Villepinte Exhibition Center, the US stands in Hall 4 offered numbers of products. Our crush off Florida went for NicholsFarms from Hanford California with his pistachios
Our visit focused mainly on stands from Florida.
We met Carter Pecan from Panama City Beach, an exporter of excellent Cheney Brothers pecan nuts from Riviera Beach Florida. Fort Pierce's Natalie's Orchid Island booth featured quality lemonade and iced tea juices.
We enjoyed Hawaii's Bubbies ice cream, a light, compact and sweet, excellent ice cream made from natural ingredients. The secret recipe is family but its Mochi pronounced moh-chee products are Best sellers on the side of Honolulu and USA. Its success is due to the quality of the product and the current dietary requirements.
In this regard, more than 9500 companies are listed in 50 states according to the very serious Organic Trade Association. Demonstrating the desire of US companies to promote premium products for all. Enjoy your meal !
Estados Unidos en Sial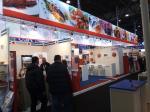 Todo lo que cuenta como el buque insignia de las compañías innovadoras y dinámicas del Tío Sam está presente en Sial para presentar los mejores platos de los estados que satisfacen los platos más delicados.
No menos de 140 expositores mostraron calidad e innovación en productos alimenticios y ofrecen una amplia variedad de productos sostenibles, regionales y étnicos.
En contraste con las hamburguesas y otras frituras saturadas de calorías y lípidos, la tendencia es más en la búsqueda de productos orgánicos, naturales o que recuerdan a la madre naturaleza.
En el Centro de Exposiciones de Villepinte, los puestos de los Estados Unidos en el pabellón 4 ofrecieron varios productos. Nuestro enamoramiento de Florida fue para NicholsFarms de Hanford California con sus pistachos
Nuestra visita se centró principalmente en stands de Florida.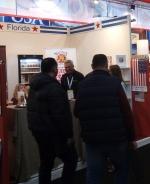 Conocimos a Carter Pecan de Panama City Beach, un exportador de excelentes nueces pacanas de Cheney Brothers de Riviera Beach Florida. El stand de Natalie Orchid Island en Fort Pierce contó con una calidad de limonada y jugos de té helado.
Disfrutamos del helado Bubbies de Hawai, un ligero, compacto y dulce, excelente helado hecho con ingredientes naturales. La receta secreta es familiar, pero sus productos moh-chee pronunciados en Mochi son los más vendidos del lado de Honolulu y EE. UU. Su éxito se debe a la calidad del producto y los requisitos dietéticos actuales.
En este sentido, más de 9500 compañías están listadas en 50 estados según la muy seria Asociación de Comercio Orgánico. Demostrar el deseo de las empresas estadounidenses de promover productos premium para todos. Buen provecho !