01 janvier 2019
Dear Members, dear subscribers, dear visitors
It is with renewed pleasure that the Miami Way willwishes you all the best for the year 2019, wishing you a very happy new year.
The beginning of the year will still be busy with several events: we will not fail to organize meetings, presence in international meetings. May this New Year be a year of peace, joy, prosperity and fraternity. To our friends in the United States in general and Florida in particular we think very strongly of you.
We will not fail to echo your events. Happy New Year everyone.
Chers Adhérents (e) , chers abonnés, chers visiteurs
C'est avec un plaisir renouvelé que la Voie de Miami vous
présente ses meilleurs vœux pour l'année 2019 , en vous souhaitant une très bonne année à tous .
Le début d'année sera encore bien occupé avec plusieurs événements: nous ne manquerons pas d'organiser des rencontres, présence dans des rendez vous internationaux. Que cette nouvelle année soit une année de paix, de joie, de prospérité et fraternitre. À nos amis des États-Unis en général et la Floride en particulier nous pensons très fort à vous.
Nous ne manquerons de nous faire l'écho de vos événements. Bonne année à tous.
Daniel Noury
Queridos miembros, queridos suscriptores, queridos visitantes
Es con renovado placer que el Camino de Miami
Te deseo lo mejor para el año 2019, te deseo un feliz año nuevo.
El comienzo del año todavía estará ocupado con varios eventos: no dejaremos de organizar reuniones, presencia en reuniones internacionales. Que este año nuevo sea un año de paz, alegría, prosperidad y fraternidad. A nuestros amigos en los Estados Unidos en general y en Florida en particular, pensamos muy bien de usted.
No dejaremos de repetir tus eventos. Buen año a todos.
Daniel Noury
28 décembre 2018
Ultra Music Festival est souvent simplement dit « Ultra », est un festival de techno annuel de plein air organisé chaque mois de mars à Miami, en Floride par Ultra Worldwide.
L'Ultra Music Festival coïncide avec celle de la Winter Music Conference, également organisée à Miami. Il est considéré comme l'un des meilleurs événements musicaux électroniques du monde.
L'Ultra se déroule dans le Downtown Miami au Bayfront Park.Tout proche se Bayside market place Il s'agit d'un festival d'un jour entre 1999 et 2006, puis le temps d'un week end, c'est le rende vous de la jeunesse dansant au soleil omniprésent. Les djays du monde entier se produisent comme Moby, Ghetta... Madonna est venue faire une apparition une année.
Ultra Music Festival is often simply called "Ultra," is an annual outdoor techno festival held every March in Miami, Florida by Ultra Worldwide.
The Ultra Music Festival coincides with that of the Winter Music Conference, also held in Miami. It is considered one of the best electronic music events in the world.
The Ultra takes place in the Downtown Miami at Bayfront Park. Nearby is Bayside Market Place This is a one-day festival between 1999 and 2006, then the time of a weekend is the best you from youth dancing to the omnipresent sun. DJs from around the world perform like Moby, Ghetta ... Madonna came to make an appearance a year.
Ultra Music Festival a menudo se llama simplemente "Ultra", es un festival anual de techno al aire libre que se celebra cada mes de marzo en Miami, Florida, por Ultra Worldwide.
El Ultra Music Festival coincide con el de Winter Music Conference, también celebrado en Miami. Es considerado uno de los mejores eventos de música electrónica del mundo.
El Ultra se lleva a cabo en el centro de Miami en Bayfront Park. Cerca se encuentra Bayside Market Place. Este es un festival de un día entre 1999 y 2006, entonces el momento de un fin de semana es el mejor. Tú desde la juventud bailando hasta el sol omnipresente. DJs de todo el mundo se presentan como Moby, Ghetta ... Madonna vino a aparecer un año.
Si vous recherchez de l'authentique à moins de 200 km de Miami et à moins de deux heures Fort pierce La ville est le siège du Comté de Sainte-Lucie, située à 88 km au nord de West Palm Beach.La ville est le siège du Comté de Sainte-Lucie, située à 88 km au nord de West Palm Beach.Elle doit son nom à un proche du président des USA
Fort Pierce est une belle ville! elle posséde plus de 30 km de plages immaculées , que l'on peut parcourir pied comme à cheval. les plages sont quasi sauvages L'embouchure de Hutchinson symbolise le centre ville et des ponts permettent de passer d'une rive à l'autre et entre autre pour adminer le coucher de soleil
Les banlieues d'Indian River sont charmantes avec de belles maisons au bord de l'eau.C'est un coin exquis pour la pêche , ou vous pouvez adminer la faune comme la floreBeaucoup de variété de restaurants. Il y a plusieurs parcs où vous pouvez visiter les plages.
Durant la Seconde Guerre Mondiale , l'endroit servit à l'armée, qui y installa une base d'entraînement pour ses unités amphibies spéciales. De nos jours, maraîchage, culture des agrumes et élevage de bétail emploient environ 10 % de la population active. Grâce aux plages des îles du cordon littoral, qui attirent à la fois vacanciers et propriétaires de résidences secondaires, le commerce et les services contribuent également à l'économie locale.
A visiter : le magnifique jardin botanique de toute beauté , le musée de l'histoire locale , indian golf course proposant plus de 50 activités.
Du fait de sa position géographique, la région se prête particulièrement bien à l'étude du milieu marin. Ainsi, l'Harbor Branch Institute, inauguré en 1971, jouit d'une renommée internationale.
If you are looking for authentic Miami less than 200 km and less than two hours Fort pierce The city is the seat of the County of St. Lucia, located 88 km north of West Palm Beach.The city is the seat County of St. Lucia, located 88 km north of West Palm Beach. It is named after a relative of the President of the USA


Pierce is a beautiful city! it has more than 30 km of pristine beaches, which can be walked on horseback. the beaches are almost w
ild The mouth of Hutchinson symbolizes the city center and bridges allow to go from one bank to another and among others to administer the sunset

The suburbs of Indian River are charming with beautiful waterfront homes. This is an exquisite spot for fishing, or you can manage wildlife like flora. Many variety of restaurants. There are several parks where you can visit the beaches.

During the Second World War, the place served the army, which set up a training base for its special amphibious units. Today, market gardening, citrus cultivation and livestock farming employ about 10% of the labor force. Thanks to the beaches of the coastal cord islands, which attract both vacationers and owners of second homes, trade and services also contribute to the local economy.

A visit: the beautiful botanical garden of great beauty, the museum of local history, indian golf course offering more than 50 activities.

Because of its geographical position, the region is particularly suited to the study of the marine environment. For example, the Harbor Branch Institute, inaugurated in 1971, enjoys international renown.
Si busca Miami auténtica a menos de 200 km y menos de dos horas Fort pierce La ciudad es la sede del Condado de Santa Lucía, ubicada a 88 km al norte de West Palm Beach. La ciudad es la sede Condado de Santa Lucía, ubicado a 88 km al norte de West Palm Beach, lleva el nombre de un pariente del Presidente de los EE. UU.


Pierce es una ciudad hermosa! Cuenta con más de 30 km de playas vírgenes, que se pueden caminar a caballo. Las playas son casi salvajes. La boca de Hutchinson simboliza el centro de la ciudad y los puentes permiten ir de un banco a otro y entre otros para administrar la puesta de sol.

Los suburbios de Indian River son encantadores con hermosas casas frente al mar. Este es un lugar exquisito para la pesca, o puede manejar flora y fauna como la gran variedad de restaurantes. Hay varios parques donde se pueden visitar las playas.

Durante la Segunda Guerra Mundial, el lugar sirvió al ejército, que estableció una base de entrenamiento para sus unidades anfibias especiales. Hoy en día, la huerta comercial, el cultivo de cítricos y la ganadería emplean alrededor del 10% de la fuerza laboral. Gracias a las playas de las islas del cordón costero, que atraen tanto a los vacacionistas como a los propietarios de segundas residencias, el comercio y los servicios también contribuyen a la economía local.

Una visita: el hermoso jardín botánico de gran belleza, el museo de historia local, el campo de golf indio que ofrece más de 50 actividades.

Debido a su posición geográfica, la región es particularmente adecuada para el estudio del medio ambiente marino. Por ejemplo, el Harbour Branch Institute, inaugurado en 1971, goza de renombre internacional.
25 décembre 2018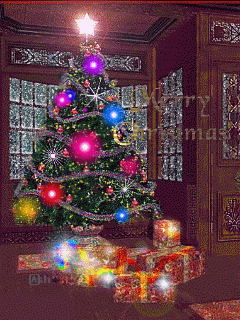 A l'occasion de la fête de Noël, le temps est venu de vous remercier de votre fidélité à notre association. Et à notre page Facebook et notre blog dédié à la Voie de Miami.
Que la paix et la promesse de Noël vous remplissent à vous tous le cœur de joie.
De la part de l'équipe de la Voie de Miami, Joyeux Noël du fond du cœur.
On the occasion of Christmas, the time has come to thank you for your loyalty to our association. And on our Facebook page and blog dedicated to the Miami Way.
May peace and the promise of Christmas fill you all with joy.
From the Miami Way team, Merry Christmas from the bottom of my heart.
Con motivo de la Navidad, ha llegado el momento de agradecerle su lealtad a nuestra asociación. Y en nuestra página de Facebook y blog dedicado al Miami Way.
Que la paz y la promesa de Navidad los llenen de alegría.
Del equipo de Miami Way, Feliz Navidad desde el fondo de mi corazón.
01 novembre 2018
Les Etats-Unis au Sial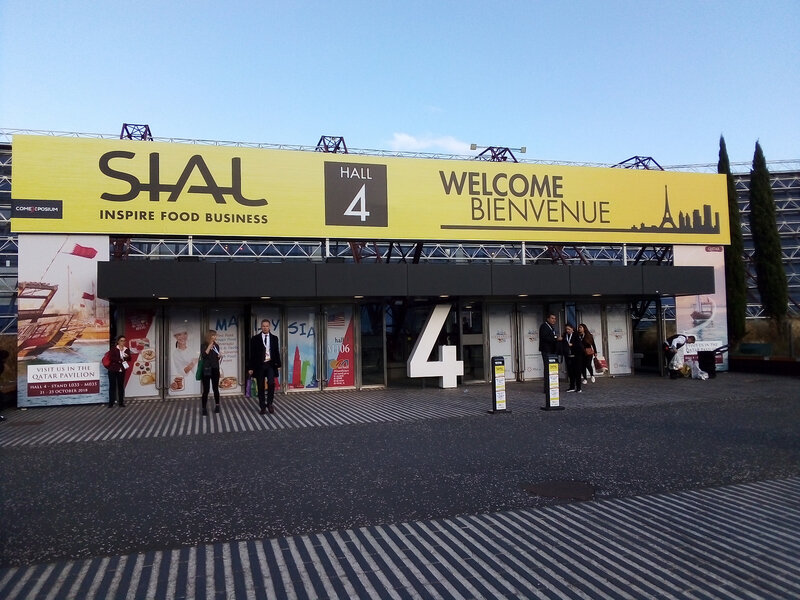 Tout ce qui compte comme fleuron des entreprises innovantes, dynamiques en provenance de chez l'oncle Sam sont présents au Sial potur présenter les meilleurs mets des states qui satisfont les plus délicats mets.
Ce n'est pas moins de 140 exposants qui ont présentés la qualité et l'innovation des produits alimentaires et offrant une grande variété de produits durables, régionaux et ethniques.
A contrario des burgers et autres fritures saturées de calories et de lipides, la tendance est plus a la recherche des produits organics, naturels ou qui rappelle Dame nature.
Au parc des expositions de Villepinte, les stands USA dans le Hall 4 proposaient nombres de produits. Notre coup de cœur hors Floride est allé pour NicholsFarms de Hanford de Californie avec ses pistaches
Notre visite s'est orienté principalement sur les stands en provenance de Floride.
Nous avons rencontrés Carter Pecan en provenance de Panama city Beach, exportateur d'excellente noix de pecan Cheney Brothers de Riviera Beach de Floride. Le stand de Natalie's Orchid Island de Fort Pierce proposait des jus de fruits limonades et thé glacés de qualité.
Nous avons appréciés les glaces Bubbies de Hawaï, légère compacte et douce, des excellents ice cream a partir d'ingrédients naturels. Le secret de recette est familial mais ses produits Mochi prononcés moh-chee sont des Best sellers du côté de Honolulu et des USA. Son succès tient à la qualité du produit et aux exigences diététiques actuelles.
À ce sujet, plus de 9500 entreprises sont répertoriés sur 50 états d'après la très sérieuse Organic Trade Association. Démontrant la volonté des entreprises américaines de promouvoir des produits premium pour tous. Bon appétit !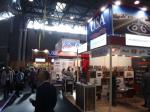 United States at Sial
All that counts as the flagship of innovative, dynamic companies from Uncle Sam are present at Sial to present the best dishes of the states that satisfy the most delicate dishes.
No less than 140 exhibitors showcased quality and innovation in food products and offer a wide variety of sustainable, regional and ethnic products.
In contrast to burgers and other frying saturated with calories and lipids, the trend is more in search of organic products, natural or reminiscent of Mother Nature.
At the Villepinte Exhibition Center, the US stands in Hall 4 offered numbers of products. Our crush off Florida went for NicholsFarms from Hanford California with his pistachios
Our visit focused mainly on stands from Florida.
We met Carter Pecan from Panama City Beach, an exporter of excellent Cheney Brothers pecan nuts from Riviera Beach Florida. Fort Pierce's Natalie's Orchid Island booth featured quality lemonade and iced tea juices.
We enjoyed Hawaii's Bubbies ice cream, a light, compact and sweet, excellent ice cream made from natural ingredients. The secret recipe is family but its Mochi pronounced moh-chee products are Best sellers on the side of Honolulu and USA. Its success is due to the quality of the product and the current dietary requirements.
In this regard, more than 9500 companies are listed in 50 states according to the very serious Organic Trade Association. Demonstrating the desire of US companies to promote premium products for all. Enjoy your meal !
Estados Unidos en Sial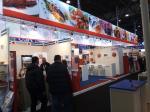 Todo lo que cuenta como el buque insignia de las compañías innovadoras y dinámicas del Tío Sam está presente en Sial para presentar los mejores platos de los estados que satisfacen los platos más delicados.
No menos de 140 expositores mostraron calidad e innovación en productos alimenticios y ofrecen una amplia variedad de productos sostenibles, regionales y étnicos.
En contraste con las hamburguesas y otras frituras saturadas de calorías y lípidos, la tendencia es más en la búsqueda de productos orgánicos, naturales o que recuerdan a la madre naturaleza.
En el Centro de Exposiciones de Villepinte, los puestos de los Estados Unidos en el pabellón 4 ofrecieron varios productos. Nuestro enamoramiento de Florida fue para NicholsFarms de Hanford California con sus pistachos
Nuestra visita se centró principalmente en stands de Florida.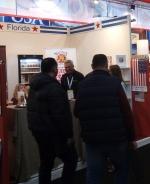 Conocimos a Carter Pecan de Panama City Beach, un exportador de excelentes nueces pacanas de Cheney Brothers de Riviera Beach Florida. El stand de Natalie Orchid Island en Fort Pierce contó con una calidad de limonada y jugos de té helado.
Disfrutamos del helado Bubbies de Hawai, un ligero, compacto y dulce, excelente helado hecho con ingredientes naturales. La receta secreta es familiar, pero sus productos moh-chee pronunciados en Mochi son los más vendidos del lado de Honolulu y EE. UU. Su éxito se debe a la calidad del producto y los requisitos dietéticos actuales.
En este sentido, más de 9500 compañías están listadas en 50 estados según la muy seria Asociación de Comercio Orgánico. Demostrar el deseo de las empresas estadounidenses de promover productos premium para todos. Buen provecho !
02 octobre 2018
Les adolescents en Floride
Du côté de la Floride, quand on est adolescent, nombre d'universités et de lycées proposent outre le cursus scolaire américain des cursus sportifs dans un état baigné par le soleil.
L'état propose également des lieux de loisirs, comme les plages, mais aussi les parcs d'attractions de Disney, mais aussi nautique, espace...
Si la Floride dispose de nombreuses résidences seniors, les jeunes floridiens disposent dans chaque conté d'investissement sportifs et de lunapark.
Le monde de la musique également propose des rendez vous de classe mondiale comme l'Ultra Miami rassemblement incontournable du monde de la techno des jeunes du monde entier.
Il fait bon vivre jeune en Floride.
Teenagers in Florida
On the Florida side, when you're a teenager, many universities and high schools offer sports courses in a sun-drenched state in addition to the American school curriculum.
The state also offers recreational places, such as beaches, but also amusement parks Disney, but also nautical, space ...
If Florida has many senior residences, young Floridians have in each county sports investment and lunapark.
The world of music also offers world-class appointments such as the ultra-Miami's unmissable gathering of the world of techno youth from around the world.
It's good to live young in Florida.
Adolescentes en Florida
En el lado de Florida, cuando eres un adolescente, muchas universidades y escuelas secundarias ofrecen cursos deportivos en un estado bañado por el sol, además del plan de estudios de la escuela estadounidense.
El estado también ofrece lugares recreativos, como playas, pero también parques de atracciones Disney, sino también náutica, espacio ...
Si Florida tiene muchas residencias para ancianos, los jóvenes floridanos tienen en cada condado inversiones deportivas y lunapark.
El mundo de la música también ofrece citas de talla mundial, como la reunión ineludible del ultramortem de Miami del mundo de la juventud techno de todo el mundo.
Es bueno vivir joven en Florida.
21 septembre 2018
Like, subscribe!
Our success is your do not hesitate to likez, vote and subscribe to the newsletter.
For individuals it is an information tool summary of the article that has just been published. It's a way to keep up with news of the site daily.
For companies, institutions is a precise tool for visibility.
targeted event monitoring. Offering international visibility
From economy to culture; all subjects are treated except military, religious and political issues.
All your data provided above is subject to complete confidentiality and can not be used for any other purpose for which we have been entrusted.
You can nevertheless at any time unsubscribe from the Newsletter; your details will be immediately removed from our mailing database and you will not receive any more mail from us.
You are totally free to register. For any questions contact the author.

Like, abonnez vous!
Notre réussite est la votre n'hésitez pas à likez, votez et à vous abonner à la newsletter.
Pour les particuliers c'est un outil d'information résumé de l'article qui vient d'être publié. C'est un moyen de se tenir quotidiennement des nouvelles du site.
Pour les entreprises, les institutions c'est un outil précis de visibilité.
une veille événementiel ciblé. Offrant une visibilité internationale
De l'économie en passant par la culture ; tout les sujets sont traités hormis les questions militaires, religieuses et politiques.
Toutes vos données fournies ci-dessus sont soumises à une confidentialité complète et ne sauraient servir à un autre usage pour lesquelles elles nous ont été confiées.
Vous pouvez néanmoins à tout moment vous désinscrire de la Newsletter; vos coordonnées seront immédiatement supprimées de notre base d'envoi et vous ne recevrez plus de mail de notre part.
Vous êtes totalement libre de vous inscrire. Pour toutes questions contactez l'auteur.
Me gusta, suscríbete!
Nuestro éxito es su no dude en agradecer, votar y suscribirse al boletín.
Para las personas, es un resumen de la herramienta de información del artículo que acaba de publicarse. Es una forma de mantenerse al día con las noticias del sitio a diario.
Para las empresas, las instituciones son una herramienta precisa para la visibilidad.
monitoreo de eventos específicos. Ofreciendo visibilidad internacional
De la economía a la cultura; todos los temas son tratados excepto cuestiones militares, religiosas y políticas.
Todos sus datos proporcionados anteriormente están sujetos a total confidencialidad y no pueden ser utilizados para ningún otro fin para el que se nos haya confiado.
Sin embargo, puede darse de baja en cualquier momento del Boletín; sus datos serán eliminados inmediatamente de nuestra base de datos de correo y no recibirá más correos de nosotros.
Usted es totalmente libre de registrarse. Para cualquier pregunta contacte al autor.
Troisième Festival du Film Horizon
Le troisième festival annuel du film Third Horizon (THFF) fait son retour à Miami du 27 au 30 septembre 2018
Au programme, des films, documentaire, fiction. A travers ces réalisations indépendantes apporte un ton subversif dans le politicement correcte.
C'est une programation qui veut déranger sans choquer mais qui veut volontairement nous surprendre comme l'auteur haïtien Edwidge Danticat, icône de cette création résolument moderne et en provenance des Caraïbes toute proche.
Un week-end riche en surprise et emprunt de liberté pour témoigner, dialoguer, communiquer avec le grand voisin.
C'est un événement non seulement pour la diaspora des Caraïbes fière de sa culture et de ses traditions, mais aussi pour toute la communauté intellectuelle américaine riche du multicultarisme.
Third Horizon Film Festival
Third Annual Third Horizon Film Festival (THFF) Returns to Miami September 27-30, 2018
On the program, films, documentary, fiction. Through these independent achievements brings a subversive tone in the correct politicement.
It is a program that wants to disturb without shock but wants to deliberately surprise us as the Haitian author Edwidge Danticat, icon of this creation resolutely modern and from the Caribbean nearby.
A week-end rich in surprise and borrowed of freedom to testify, to communicate, to communicate with the big neighbor.
It is an event not only for the Caribbean diaspora proud of its culture and traditions, but also for the entire American intellectual community rich in multiculturalism.
Third Horizon Film Festival
Tercer Festival Anual de Cine Third Horizon (THFF) regresa a Miami del 27 al 30 de septiembre de 2018
En el programa, películas, documentales, ficción. A través de estos logros independientes trae un tono subversivo en la politice correcta.
Es un programa que quiere perturbar sin sobresaltos pero que quiere sorprendernos deliberadamente como el autor haitiano Edwidge Danticat, ícono de esta creación resueltamente moderna y del Caribe cercano.
Un fin de semana rico en sorpresa y prestado de libertad para testificar, comunicarse, comunicarse con el gran vecino.
Es un evento no solo para la diáspora caribeña orgullosa de su cultura y tradiciones, sino también para toda la comunidad intelectual estadounidense rica en multiculturalidad.
C'est avec une grande douleur que nous vous informons du décès d'une personne chère à notre cœur et qui nous a soutenue des le debut de la Voie de Miami elle fut une des premières adhérentes et une des premières à visiter le site il y'a 18 ans de ce là.
Madame Noury s'est éteinte dans son sommeil à Monaco, et chacun de nous mesure l'importance de sa disparition et le vide désormais dans nos cœurs
À notre mère qui nous a communiqué le goût de l'écriture, les voyages et la rencontre avec les autres De sa plume elle a inspiré artiste et fut la collaboratrice de Georges Decaunes à la télévision quand elle s'appeller l'ortf. Nous lui témoignons toute notre affection et nous lui dedions cet article au nom de l'exercice de mémoire.
It is with great pain that we inform you of the death of a person dear to our heart and who supported us from the beginning of the Way of Miami she was one of the first members and one of the first to visit the site there. is 18 years old from there.
Madame Noury has died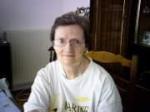 in her sleep in Monaco, and each of us is aware of the importance of her disappearance and the void now in our hearts
To our mother who communicated to us the taste of the writing, the travels and the meeting with the others From her pen she inspired artist and was the collaborator of Georges Decaunes on television when she is called the ortf. We show him all our affection and we dedicate this article to him in the name of the memory exercise.
Es con gran dolor que le informamos de la muerte de una persona querida por nuestro corazón y que nos apoyó desde el comienzo del Camino de Miami, fue uno de los primeros miembros y uno de los primeros en visitar el sitio allí. tiene 18 años desde allí.
Madame Noury murió mientras dormía en Mónaco, y cada uno de nosotros es consciente de la importancia de su desaparición y el vacío que ahora hay en nuestros corazones.
A nuestra madre que nos comunicó el sabor de la escritura, los viajes y el encuentro con los demás. Desde su pluma, inspiró al artista y fue colaboradora de Georges Decaunes en la televisión cuando se la llama la ortf. Le mostramos todo nuestro afecto y le dedicamos este artículo en nombre del ejercicio de memoria