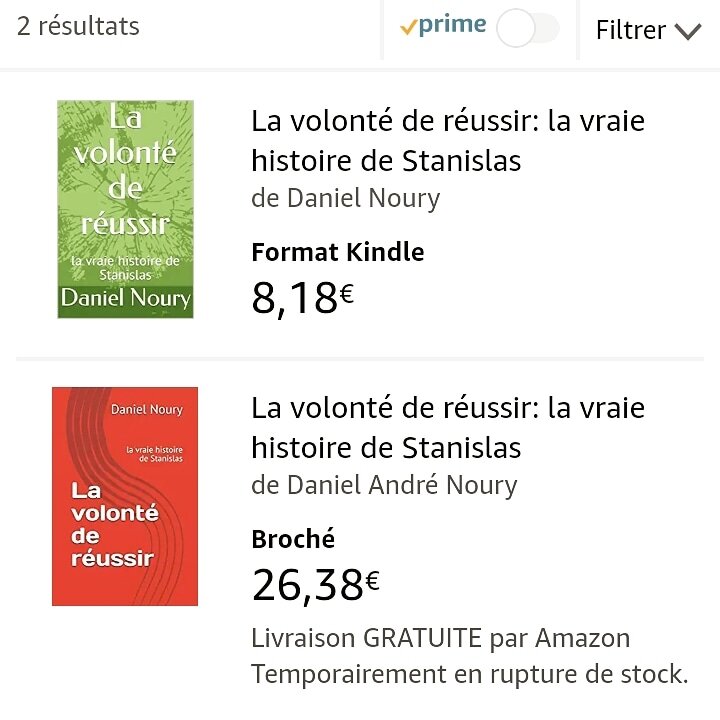 Mon roman s'élabore comme un guide vers la réussite, Stanislas est présenté tel un Midas des temps modernes : tout lui réussi .Il est assez généreux pour partager ses astuces , ses conseils et ses expériences. A la frontière de la biographie fictive , ce roman célèbre l'harmonie entre créativité et verve littéraire. Les mots s'associent élégamment dans une narration fluide qui s'émancipe des règles. C'est une invitation à une lecture surprenante et tout à fait originale .
My novel is developed as a guide to success, Stanislas is present as a Midas of modern times: all he succeeded. He is generous enough to share his tips, advice and experiences. At the border of the fictional biography, this novel celebrates the harmony between creativity and literary verve. The words combine elegantly in a fluid narrative that emancipates from the rules. It is an invitation to a surprising reading and quite original.
Mi novela está desarrollada como una guía para el éxito, Stanislas está presente como un Midas de los tiempos modernos: todo lo que tuvo éxito, es lo suficientemente generoso como para compartir sus consejos, consejos y experiencias. Al borde de la biografía ficticia, esta novela celebra la armonía entre la creatividad y el entusiasmo literario. Las palabras se combinan elegantemente en una narración fluida que emancipa de las reglas. Es una invitación a una lectura sorprendente y bastante original.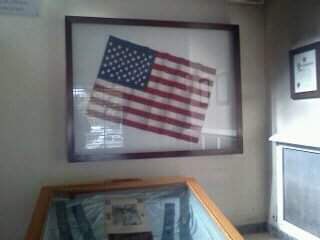 Le Bourget et les états-unis, non loin des bureaux de la voie de Miami , un drapeau américain ornait le hall de l'hôtel de ville .
Plusieurs raisons à cela; ls ville est jumelée avec Amithyville depuis des décennies, et surtout le Bourget est attachée aux USA par l'histoire de l'aviation, la première traversée de l'Atlantique se jour entre la côte est dez states et le Bourget .Charles Lindbergh le réalisera dans les années 20. l'Américain Charles Lindbergh effectue la première traversée de l'Atlantique nord sans escale entre New York et Paris le Bourget, à bord d'un « Ryan » baptisé Spirit of St. Louis. Le vol, effectué sans radio, uniquement « aux instruments », dure 33 heures 30 minutes pour un parcours d'environ 5 780 km.
Il ouvre le chemin aux américains pour se rendre à Paris. Et par voie de conséquence rend célèbre le Bourget mondialement .Nous avons voulus fêter les 100 ans de l'aéroport du Bourget par cer article.
Le Bourget and the United States, not far from the offices of the Miami Way, an American flag adorned the lobby of City Hall.
Several reasons for this; The city has been twinned with Amithyville for decades, and especially the Bourget is attached to the USA by the history of aviation, the first crossing of the Atlantic is between the east coast dez states and the Bourget. Lindbergh charles will realize it in the 1920s, the American Charles Lindbergh made the first non-stop North Atlantic crossing between New York and Paris le Bourget aboard a "Ryan" named Spirit of St. Louis. The flight, conducted without radio, only "instruments", lasts 33 hours 30 minutes for a journey of about 5,780 km.
It opens the way for Americans to go to Paris. And as a result makes the Bourget world famous. We wanted to celebrate the 100 years of the Bourget airport by article.
Le Bourget y los Estados Unidos, cerca de las oficinas del Miami Way, adornaban el vestíbulo del ayuntamiento con una bandera estadounidense.
Varias razones para esto; La ciudad ha estado hermanada con Amithyville durante décadas, y especialmente el Bourget está unido a los Estados Unidos por la historia de la aviación, el primer cruce del Atlántico se encuentra entre los estados de la costa este y el Bourget. Lindbergh Charles se dará cuenta de ello. En la década de 1920, el estadounidense Charles Lindbergh realizó el primer cruce sin escalas del Atlántico Norte entre Nueva York y París le Bourget a bordo de un "Ryan" llamado Spirit of St. Louis. El vuelo, realizado sin radio, solo "instrumentos", dura 33 horas 30 minutos para un viaje de aproximadamente 5,780 km.
Abre el camino para que los estadounidenses vayan a París. Y como resultado hace que Bourget sea mundialmente famoso. Queríamos celebrar los 100 años del aeropuerto de Bourget por artículo.
16 février 2020
Une grande dame s'est éteinte en Janvier dernier ,c'est le coeur serré et plein de reconnaissances que je présente mes sincères condoléances à sa famille .
Auprès d'elle dans le cadre du conseil local de la vie associative, j'ai beaucoup appris en qualité de président d'association , tout ceux qui l'on croisait pourraient souligner son humilité , son intégrité, sa grande intelligence et sa persévérance depuis 1976 pour son engagement altruiste pour la communauté italienne et de sa région d'origine . Elle a donnée sa vie entière aux autres
L'Association Belluno dans le monde a perdu une grande et fidèle représentante parisienne. Au Blanc Mesnil, nous la garderons comme exemple pour tous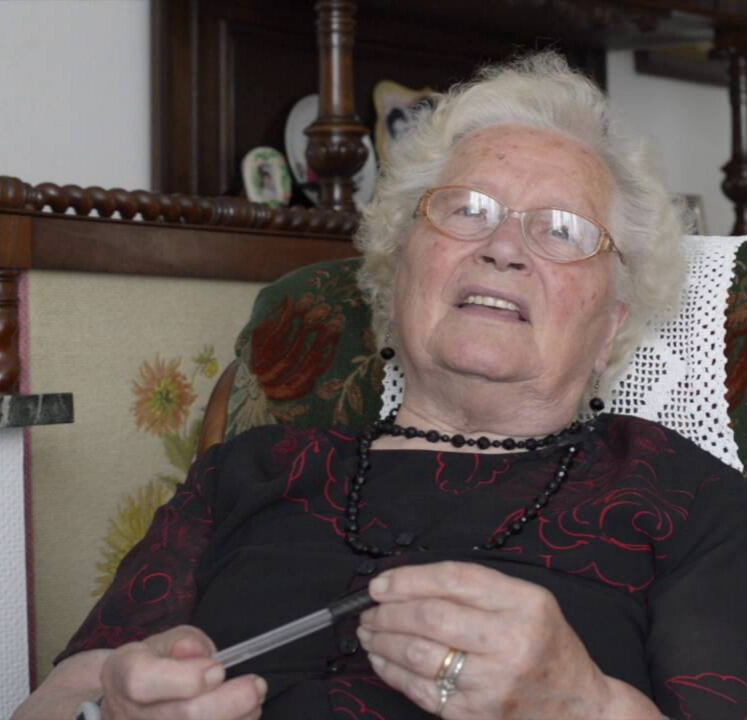 A 85 ans, Madame Savi est décédée. Pendant de nombreuses années à la présidence de la famille Belluno de Paris. , outre le fait d'être une brillante présidente associative, elle était représentante consulaire efficiente et notamment dans l'assistance et la solidarité aux Italiens hospitalisés dans les hôpitaux parisiens
Les funérailles ont eut lieu à Paris le mercredi 22 janvier, ses cendres ont été apportées au cimetière de Soverzene.
A celle avec qui jai tout appris, je présente au nom de l'association de la Voie de Miami mes sincères condoléances et l'expression de notre profonde tristesse , plus ne sera pareille sans elle dans la vie associative.
A great lady passed away last January, it is with a tight heart and full of gratitude that I offer my sincere condolences to her family.
With her in the framework of the local council of associative life, I learned a lot as president of association, all those who met could underline his humility, his integrity, his great intelligence and his perseverance since 1976 for his selfless commitment to the Italian community and its region of origin. She gave her whole life to others
The Belluno Association around the world has lost a large and faithful Parisian representative. At Blanc Mesnil, we will keep it as an example for all
At 85 years old, Madame Savi died. For many years as president of the Belluno family in Paris. , in addition to being a brilliant association president, she was an efficient consular representative, particularly in providing assistance and solidarity to Italians hospitalized in Parisian hospitals.
The funeral took place in Paris on Wednesday January 22, his ashes were brought to the cemetery of Soverzene.
To the one with whom I learned everything, I present on behalf of the Miami Way association my sincere condolences and the expression of our deep sadness, nothing will be the same without it in community life.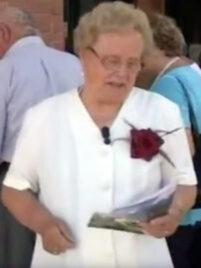 Una grande signora è deceduta lo scorso gennaio, è con il cuore stretto e pieno di gratitudine che offro le mie sincere condoglianze alla sua famiglia.
Con lei nel quadro del consiglio locale della vita associativa, ho imparato molto come presidente dell'associazione, tutti coloro che si sono incontrati hanno potuto sottolineare la sua umiltà, la sua integrità, la sua grande intelligenza e la sua perseveranza da quando 1976 per il suo impegno altruistico con la comunità italiana e la sua regione di origine. Ha dato tutta la sua vita agli altri
L'Associazione Belluno nel mondo ha perso un grande e fedele rappresentante parigino. A Blanc Mesnil, lo terremo come esempio per tutti
A 85 anni, Madame Savi è morta. Per molti anni come presidente della famiglia Belluno a Parigi. , oltre ad essere una brillante presidente di associazione, era un'efficiente rappresentante consolare, in particolare nel fornire assistenza e solidarietà agli italiani ricoverati negli ospedali parigini.
Il funerale si è svolto a Parigi mercoledì 22 gennaio, le sue ceneri sono state portate al cimitero di Soverzene.
A colui con cui ho imparato tutto, presento a nome dell'associazione Miami Way le mie sincere condoglianze e l'espressione della nostra profonda tristezza, nulla sarà uguale senza di essa nella vita della comunità.
14 février 2020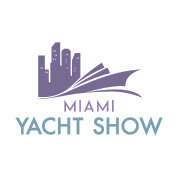 The Miami Yacht Show And Superyacht est de retour en 2020 à Miami, le 32e salon de yacht et de super-yacht de luxe de la ville, retournera à son nouvel emplacement à OneHerald Plaza, février. 13-17 de 10 h à 19 h .
L'exposition dans l'eau présentera en mouillage plus de 400navires neufs , en vedette américaine : des yachts et superyachts les plus extraordinaires et au design unique des plus grands constructeurs de bateaux sur mesure au monde, sur trois sites de marina.

Le salon de cette année présentera près de 60 bateaux de plus de 100 pieds, Les brokers et les clients vip ont leur espace entre la Venetian et la Macarthur Causeway, les amateurs de luxe à la recherche d'oasis pourront profiter de cocktails et de musique haut de gamme dans ces deux zones flottantes de plaisir.

Le Miami Yacht Show abritera également les plus grands et les plus prestigieux yachts et le "giga Yachtsat Superyacht Miami "situé à Island Gardens Deep Harbour sur Watson Island, au large de la I-395 / MacArthur Causeway.

Le Windward VIP Lounge revient également avec des avantages VIP, y compris des expériences uniques et une entrée au estimé Superyacht Miami, un accès à un bar ouvert premium un restaurant proposant de la cuisine gastronomique . Miamir, les jouets de yacht et les véhicules de collection exotiques et collectifs, et

Des taxis d'eau reliant Miami YachtShowandSuperyacht Miami au Miami International Boat Show sur Virginia Key seront à la dispositions visiteurs .
The Miami Yacht Show And Superyacht returns to Miami in 2020, the city's 32nd luxury yacht and super-yacht show, will return to its new location at OneHerald Plaza in February. 13-17 from 10 a.m. to 7 p.m.
The in-water exhibition will present more than 400 new ships, anchored by American anchor: the most extraordinary and uniquely designed yachts and superyachts of the largest custom boat builders in the world, at three marina sites.

This year's show will show nearly 60 boats over 100 feet, Brokers and VIP customers have their space between the Venetian and Macarthur Causeway, luxury lovers looking for oases will be able to enjoy cocktails and music top of the range in these two floating pleasure zones.

The Miami Yacht Show will also house the largest and most prestigious yachts and the "giga Yachtsat Superyacht Miami" located at Island Gardens Deep Harbor on Watson Island, off I-395 / MacArthur Causeway.

The Windward VIP Lounge also returns with VIP benefits, including unique experiences and entry to the esteemed Superyacht Miami, access to a premium open bar restaurant serving gourmet cuisine. Yum, yacht toys and exotic and collective collectibles, and

Water taxis connecting Miami YachtShowandSuperyacht Miami to the Miami International Boat Show on Virginia Key will be available to visitors.
El Miami Yacht Show And Superyacht regresa a Miami en 2020, el 32 ° show de yates y superyates de lujo de la ciudad, regresará a su nueva ubicación en OneHerald Plaza en febrero. 13-17 de 10 a.m. a 7 p.m.
La exposición en el agua presentará más de 400 nuevos barcos, anclados por el ancla estadounidense: los yates y superyates más extraordinarios y de diseño único de los constructores de barcos personalizados más grandes del mundo, en tres sitios de marina.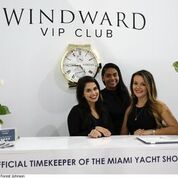 El espectáculo de este año mostrará casi 60 barcos de más de 100 pies, los corredores y los clientes VIP tienen su espacio entre la Calzada Veneciana y Macarthur, los amantes del lujo que buscan oasis podrán disfrutar de cócteles y música. top of the range en estas dos zonas de placer flotantes.

El Miami Yacht Show también albergará los yates más grandes y prestigiosos y el "Giga Yachtsat Superyacht Miami" ubicado en Island Gardens Deep Harbor en Watson Island, cerca de la I-395 / MacArthur Causeway.

El Windward VIP Lounge también regresa con beneficios VIP, que incluyen experiencias únicas y entrada al estimado Superyacht Miami, acceso a un restaurante premium de barra abierta que sirve cocina gourmet. Yum, juguetes para yates y objetos de colección exóticos y colectivos, y

Los taxis acuáticos que conectan Miami YachtShowandSuperyacht Miami con el Miami International Boat Show en Virginia Key estarán disponibles para los visitantes.
31 décembre 2019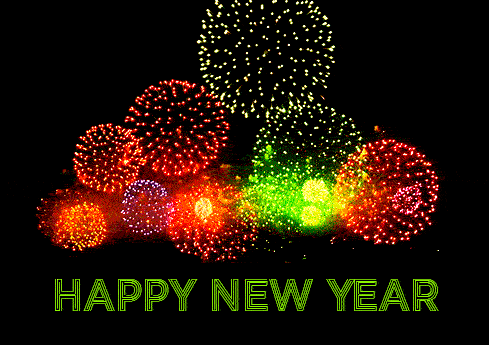 Au nom de la Voie de Miami
Nous vous souhaitons une bonne année 2020 .
Que cette nouvelle année soit synonyme de réussite et de bonheur . Que vous soyez seul ou en famille partagez ce bonheur.
In the name of the Miami Way
We wish you a happy new year 2020.
May this new year be synonymous with success and happiness. Whether you are alone or with your family, share this happiness.
En nombre de Miami Way
Les deseamos un feliz año nuevo 2020.
Que este nuevo año sea sinónimo de éxito y felicidad. Ya sea que esté solo o con su familia, comparta esta felicidad.
11 décembre 2019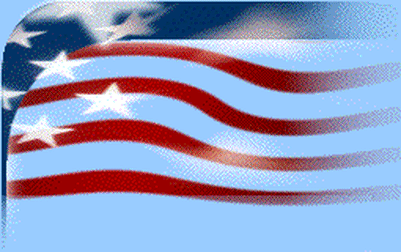 Si vous aimez la Floride, l'état du soleil, son patrimoine de faune et de flore , ou tout simplement son attrait touristique.
Si vous appréciez notre site internet , et les articles qui y paraissent.
S vous connaissez les activités de notre association la Voie de Miami, rendez-vous sur notre lien article abonnement..
Adhérez à la Voie de Miami cesg participer aux événements en premium. C'est apporter sa participation à un objectif socio éducatif et culturel entre la France et la Floride .
En attendant, merci de la fidélité de nos membres depuis 19 ans pour notre association .
If you like Florida, the state of the sun, its fauna and flora heritage, or just its tourist appeal.
If you like our website, and the articles that appear there.
If you know the activities of our association the Way of Miami, go to our subscription article link.
Join the Miami Way cesg participate in premium events. It is to contribute to a socio-educational and cultural goal between France and Florida.
In the meantime, thank you for the loyalty of our members for 19 years for our association.
Si te gusta la Florida, el estado del sol, su patrimonio de fauna y flora, o simplemente su atractivo turístico.
Si te gusta nuestro sitio web, y los artículos que aparecen allí.
Si conoce las actividades de nuestra asociación, el Camino de Miami, vaya a nuestro enlace de artículo de suscripción.
Únete al Miami Way cesg participa en eventos premium. Es contribuir a un objetivo socioeducativo y cultural entre Francia y Florida.
Mientras tanto, gracias por la lealtad de nuestros miembros durante 19 años por nuestra asociación.
28 novembre 2019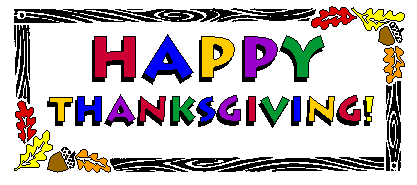 Amis américains, en espérant que vous saurez plutôt en profiter pour passer du bon temp

I wish a happy Thanksgiving to all [...]

my American friends , hoping you will be able to enjoy and fully savour your time off.


24 novembre 2019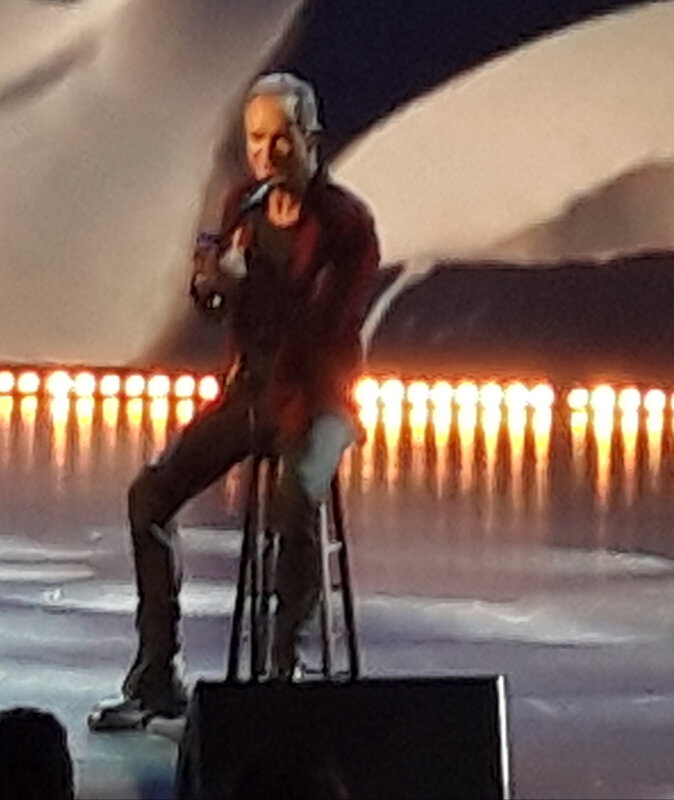 Nous étions quelques-uns de la voie de Miami a venir voir hier soir Sir Gordon Matthew Thomas Sumner, dit Sting au palais des congrès de Paris , la salle mythique de Charles Aznavour. Nous avons pu apprécier la performance de Sting , sa voix est claire et puissante .
Depuis la fin des années 70 , il nous donne de la gaieté de vivre, que ce soit aux états-unis, en Angleterre, Allemagne, le monde entier l'appelle, car il est porteur d' humanisme et d'humilité qu l'honore. En France, il vient de s'engager pour sauver la planète au côté de Mika dans une émission de W9 , Merci Sir Sting pour ce cadeau avant Noël.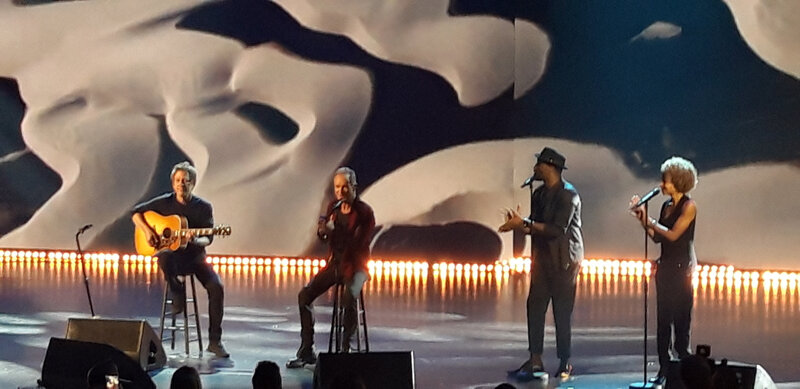 We were some of the way from Miami to see Sir Gordon Matthew Thomas Sumner last night, told Sting at the Palais des Congrès in Paris, the mythical hall of Charles Aznavour. We could appreciate Sting's performance, his voice is clear and powerful.
Since the end of the 70s, he gives us the joy to live, whether in the United States, England, Germany, the whole world calls him, because it is a carrier of a humanism and humility that 'honored. In France, he just committed to save the planet alongside Mika in a W9 show, thank you Sir Sting for this gift before Christmas.
Estuvimos en camino desde Miami para ver a Sir Gordon Matthew Thomas Sumner anoche, le dijo a Sting en el Palacio de Congresos de París, el mítico salón de Charles Aznavour. Podríamos apreciar el desempeño de Sting, su voz es clara y poderosa.
Desde finales de los años 70, nos da la alegría de vivir, ya sea en Estados Unidos, Inglaterra, Alemania, todo el mundo lo llama, porque es portador de un humanismo y humildad que 'honores. En Francia, se comprometió a salvar el planeta junto a Mika en un programa W9, gracias Sir Sting por este regalo antes de Navidad.
31 octobre 2019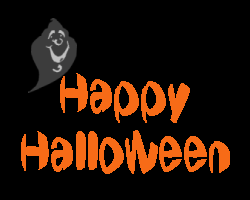 Toute l'équipe de la voie de Miami souhaite un happy Halloween à toit les petits monstres Plutôt bonbon 🍬 ou sort 🧙‍♀️ ?Joyeux #Halloween à toutes et tous 👻 #ILoveMiamiAll the team of the way of Miami wishes a happy Halloween to roof the little monsters Rather sweet 🍬 or spell 🧙? Merry #Halloween to all and all 👻 #ILoveMiamiTodo el equipo del camino de Miami desea un feliz Halloween para techar a los pequeños monstruos ¿Más bien dulce 🍬 o hechizo 🧙♀️? Feliz #Halloween para todos y todas 👻 #ILoveMiami