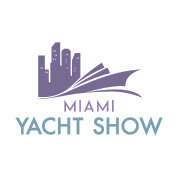 The Miami Yacht Show And Superyacht est de retour en 2020 à Miami, le 32e salon de yacht et de super-yacht de luxe de la ville, retournera à son nouvel emplacement à OneHerald Plaza, février. 13-17 de 10 h à 19 h .
L'exposition dans l'eau présentera en mouillage plus de 400navires neufs , en vedette américaine : des yachts et superyachts les plus extraordinaires et au design unique des plus grands constructeurs de bateaux sur mesure au monde, sur trois sites de marina.

Le salon de cette année présentera près de 60 bateaux de plus de 100 pieds, Les brokers et les clients vip ont leur espace entre la Venetian et la Macarthur Causeway, les amateurs de luxe à la recherche d'oasis pourront profiter de cocktails et de musique haut de gamme dans ces deux zones flottantes de plaisir.

Le Miami Yacht Show abritera également les plus grands et les plus prestigieux yachts et le "giga Yachtsat Superyacht Miami "situé à Island Gardens Deep Harbour sur Watson Island, au large de la I-395 / MacArthur Causeway.

Le Windward VIP Lounge revient également avec des avantages VIP, y compris des expériences uniques et une entrée au estimé Superyacht Miami, un accès à un bar ouvert premium un restaurant proposant de la cuisine gastronomique . Miamir, les jouets de yacht et les véhicules de collection exotiques et collectifs, et

Des taxis d'eau reliant Miami YachtShowandSuperyacht Miami au Miami International Boat Show sur Virginia Key seront à la dispositions visiteurs .
The Miami Yacht Show And Superyacht returns to Miami in 2020, the city's 32nd luxury yacht and super-yacht show, will return to its new location at OneHerald Plaza in February. 13-17 from 10 a.m. to 7 p.m.
The in-water exhibition will present more than 400 new ships, anchored by American anchor: the most extraordinary and uniquely designed yachts and superyachts of the largest custom boat builders in the world, at three marina sites.

This year's show will show nearly 60 boats over 100 feet, Brokers and VIP customers have their space between the Venetian and Macarthur Causeway, luxury lovers looking for oases will be able to enjoy cocktails and music top of the range in these two floating pleasure zones.

The Miami Yacht Show will also house the largest and most prestigious yachts and the "giga Yachtsat Superyacht Miami" located at Island Gardens Deep Harbor on Watson Island, off I-395 / MacArthur Causeway.

The Windward VIP Lounge also returns with VIP benefits, including unique experiences and entry to the esteemed Superyacht Miami, access to a premium open bar restaurant serving gourmet cuisine. Yum, yacht toys and exotic and collective collectibles, and

Water taxis connecting Miami YachtShowandSuperyacht Miami to the Miami International Boat Show on Virginia Key will be available to visitors.
El Miami Yacht Show And Superyacht regresa a Miami en 2020, el 32 ° show de yates y superyates de lujo de la ciudad, regresará a su nueva ubicación en OneHerald Plaza en febrero. 13-17 de 10 a.m. a 7 p.m.
La exposición en el agua presentará más de 400 nuevos barcos, anclados por el ancla estadounidense: los yates y superyates más extraordinarios y de diseño único de los constructores de barcos personalizados más grandes del mundo, en tres sitios de marina.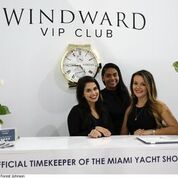 El espectáculo de este año mostrará casi 60 barcos de más de 100 pies, los corredores y los clientes VIP tienen su espacio entre la Calzada Veneciana y Macarthur, los amantes del lujo que buscan oasis podrán disfrutar de cócteles y música. top of the range en estas dos zonas de placer flotantes.

El Miami Yacht Show también albergará los yates más grandes y prestigiosos y el "Giga Yachtsat Superyacht Miami" ubicado en Island Gardens Deep Harbor en Watson Island, cerca de la I-395 / MacArthur Causeway.

El Windward VIP Lounge también regresa con beneficios VIP, que incluyen experiencias únicas y entrada al estimado Superyacht Miami, acceso a un restaurante premium de barra abierta que sirve cocina gourmet. Yum, juguetes para yates y objetos de colección exóticos y colectivos, y

Los taxis acuáticos que conectan Miami YachtShowandSuperyacht Miami con el Miami International Boat Show en Virginia Key estarán disponibles para los visitantes.